Heating Way of Fote Sand Rotary Dryer
Date: 09-05-2016 From: Fote Machinery Author: Fote Machinery
It is quite rapid to develop the technologies for drying sand materials. Compared with the dryers at abroad, dryers at home are somewhat backward. At present, low and medium-grade products in the world markets still occupy the leading status. While, the fierce competition requires Fote Machinery to develop the advanced technologies, make the independent innovation and meet the increasing demands.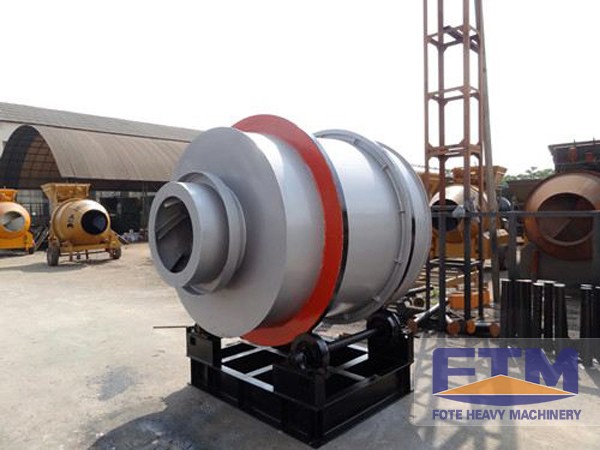 For the traditional heat sources and thermal powers, they need to be equipped with many circulating fun during the delivering process. At last, hot wind is indirectly taken shape and used for drying materials. While, this indirect heating way can waste a lot of resources, bring overmuch accessory equipment and complicate the drying process.
Sand rotary dryer, also named as rotary sand dryer, is featured in the large area for heat exchange, high efficiency for heat exchange, even drying, simple operation and great energy conservation. Sand dryer is indispensable from the work of building industry.
Lifting boards, being installed on the inner wall of rotary drum, can lift up and down the raw materials to widen the area for heat exchange, push the movement of raw materials and improve the drying speed of sand dryer. In the feeding mouth, sand rotary dryer is generally equipped with the refractory bricks. For the ordinary bricks, they are easy to melt under the high temperature. Therefore, it is necessary to use the refractory bricks.