Scope for Preheating Temperature of Sand Dryer
Date: 10-05-2016 From: Fote Machinery Author: Fote Machinery
Equipment for processing materials are the products that are processed by other machines. Through the observation for many years, ways to preheat sand rotary dryer need to have an ideal standard. The following content will discuss about the temperature scope for preheating sand dryer.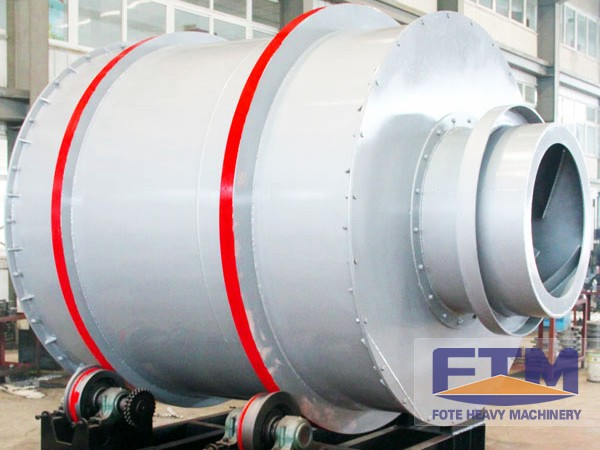 Before using the sand dryer, you need to clean the filtrating screen with cotton fiber. If filtrating screen is blocked, wind volume of sand dryer will decrease. What's worse, working efficiency of sand rotary dryer will become poor. To set the drying temperature, you should take the drying conditions of raw materials into account.
When drying materials, you should preheat the temperature to 80℃, then close the coal gas for about 20 minutes. To prolong the service life of magnetic valve and decrease the time for improper boot, you should adjust the knob of temperature regulator to place of zero degree after operating the sand rotary dryer,
With three state-level machinery research institutions and more than 50 national patents, Fote Machinery has established favorable relationship with department of science and technology as well as key universities and colleges. All these enables the leading position of Fote in mining machinery manufacturing industry. Therefore, Fote products are worthy of trust.
Different from the products of counterparts, Fote products cover a relatively wider range from sand making equipments, briquetting machine to drying machine and pelletizing machine. In a word, to be broad with details inside is the working direction of Fote. Except for the sand rotary dryer, Fote Machinery can also produce dryers like industrial dryer, lignite dryer and limestone dryer, etc.