Remarkable Performance of Fote Fluorite Ore Dryer
Date: 28-12-2015 From: Fote Machinery Author: Fote Machinery
Featured in the small investment, strong drying capacity and high thermal efficiency, slag dryer is definitely the first choice for the production lines of mineral slag and powders. Since the slag dryer or fluorite ore dryer is in the size of three drums or double drums, it is much more high-efficient in the aspects of floor space, energy consumption and land development. As a professional supplier of slag dryer, Fote Machinery is endeavoring to do things better from design, research and development to manufacturing.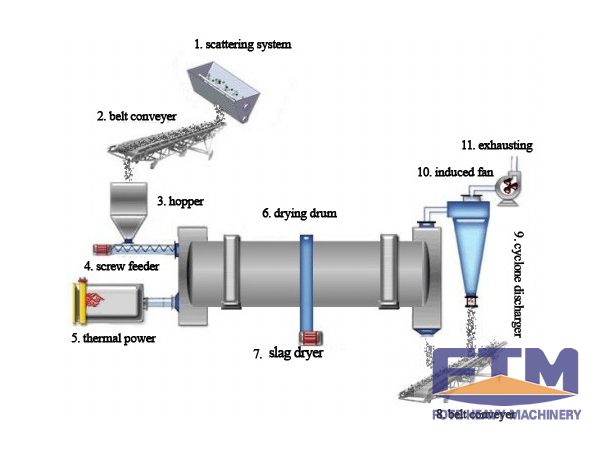 Based on the service tenet of being responsible for every product, every customer and every procedure, Fote Machinery insists on producing more and more high-efficient and energy-conserving dryers. Except for the fluorite ore dryer, Fote Machinery can also produce the coal slime dryer, river sand dryer, chicken manure dryer and industrial dryer, etc. Hope to working with you in the near future.
Morality oriented, people will be honest; quality rooted, product will be excellent. As a professional supplier of slag dryer, Fote Machinery can make feasible designs according to the properties of raw materials. As long as you can operate the fluorite ore dryer in accordance with the operational books and make frequent maintenance for this machine, the service life would not be any problem. Sincerely welcome you to come for site visit and inspection.
Interested in the price of Fote slag dryer? Please leave messages on our website or directly email us. We will give you a detailed quotation in the shortest period. We have surprises for you!