Remarkable Features of Fote Three-drum Dryer
Date: 16-09-2015 From: Fote Machinery Author: Fote Machinery
Three-drum dryer, with coal, iron powder, yellow sand, molding sand, slag and coal cinder as its raw materials, is widely used for industries like mining, ore beneficiation, construction materials, chemical engineering and metallurgy, etc. By virtue of remarkable features of environmental protection, energy conservation, wide application ranges and high working efficiency, three-drum dryer is more and more popular among customers. Since the three-drum dryer works by making heat exchange between heat and raw material, materials for making three-drum dryer must be excellent in thermal conductivity. Of course, only using the stainless steel is less than required. Some easy-wearing parts of three-drum dryer should be made with wear-resistant materials.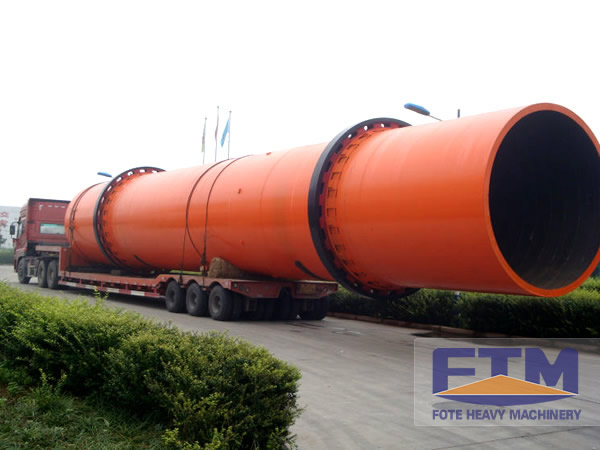 Due to several reasons, coal powders in the head of three-drum dryer can not fully burned. The remained coal powders would move to the end of three-drum dryer for continuous burning. As a result, the local parts of three-drum dryer sometimes would face with extremely high temperature. With regard to the fluctuation of feeding amount, it is easy to disturb the normal working of preheater, decomposing furnace and rotary drum. Since the three-drum dryer has the lag nature and can not follow the change of material feeding, the systemic temperature sometimes is extremely high.
Fote three-drum dryer is made with materials of stainless steel. The thermal conductivity of stainless steel is much higher than that of carbon steel. Being the NO.1 brand of China mining machinery, Fote has made the production for more than 30 years. Either for technical process, product quality or service, Fote can be called the best compared with other counterparts in China. If you need our products, please click the website and leave messages on it: http://www.ft-dryer.com. We will reply to you as soon as possible.