Problems & Solutions Related With the Operation of Sawdust Rotary Dryer
Date: 29-07-2015 From: Fote Machinery Author: Fote Machinery
When users process wet materials with one-time drying, the production demands can not be well met. Reasons for causing the situation are: small dryer, wrong operation and counting loss. If the sawdust rotary dryer is out of specification, users should change it with a new one. If the operation is in a wrong way, users should take the instruction books as references. If the counting for air pressure and flow is wrong, users has rights to require sawdust dryer manufacturers to count again.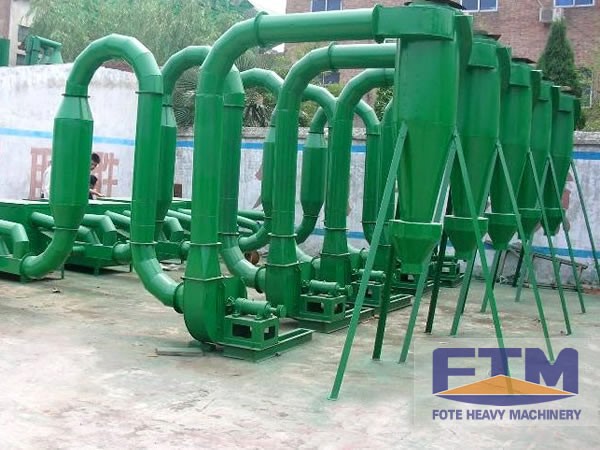 If there is something wrong with the current detection for sawdust dyer machine, users should check the fun and ammeter. In general, the current for 1#-8# fun is about 20-22A. If the current is lower than 20A, the things needing check are the vibrating condition of fun and tensile condition of belt. To make the sawdust drying machine work normally, users can tighten the belt without the need to shut down fun or change the belt with turning off the fun, or add lubricating oil in bearing. If materials discharge out from the chimney of separator, users should change the separator with a larger one or upgrade the existed separator with advanced technology.
As a professional sawdust dryer manufacturer, Fote is dedicated to offering the best products and services for customers. With features of easy operation and reliable operation, the Fote sawdust drying machine is well known around the world. If you need our products, please leave messages on our website: http://www.ft-dryer.com. We will contact with you as soon as possible. If you have any question about our products, it is also OK to leave messages on our website, we will make improvements immediately.