Necessity to Choose Sand Rotary Dryer with Good Dedusting System
Date: 30-07-2015 From: Fote Machinery Author: Fote Machinery
Except for the price, clients should also care about the dedusting system of sand rotary dryer. It is well-known that the water content in finished products being made by sand dryer machine can reach to 1%. If the dedusting effect of rotary sand dryer is poor, the working site will be surrounded by dust. The high content of dust is a potential threat to the health of people. The following contents will focus on the serious consequences resulted by the use of poor dedusting system.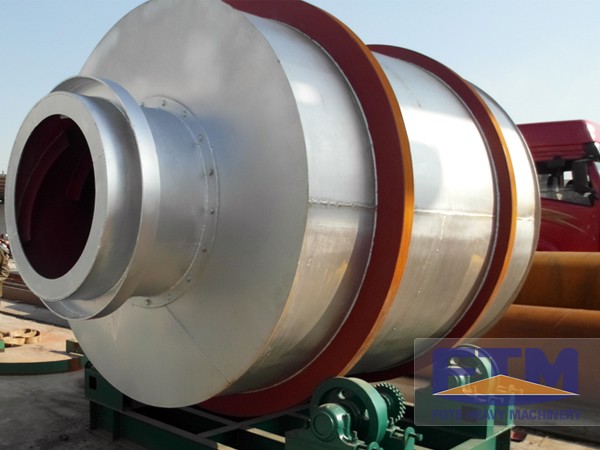 For enterprises with heavy responsibility to the society, it is must to protect the environment. If the surrounded environment will be severely polluted when using sand dryer machine, clients should give up the mind to purchasing. On the other hand, governments in different regions have different requirements for local environmental index. If the dust produced by sand rotary dryer in an enterprise is over than the index, the relevant governmental agencies will warn and even force the enterprise to close. This would bring a lot of economic loss.
If the dust in working site is relatively heavy, the health of operators will be threatened and even suffered by the koniosis. If the situation lasts for a much longer period, enterprises will be hard to employ operators and the cost for production will increase a lot. If the dust produced by sand dryer machine is heavy, it can be predicated that lots of raw material are wasted and the productivity is low.
If you are in the field of mining or want to start business with sand, the Fote sand dryer machine is definitely your first choice. With features of reliable operation and high working efficiency, Fote rotary sand dryer is well-received among global markets. Want more information? Please click the website and leave messages: http://www.ft-dryer.com, we have professional technicians to help you.