Exterior Factors for Influencing the Working Efficiency of Sand Rotary Dryer
Date: 29-07-2015 From: Fote Machinery Author: Fote Machinery
Factors like regular maintenance and right operation are major premises to improve the working efficiency of sand rotary dryer. What's more, according to what sand dryer machine manufacturer has said, the regular maintenance and right operation are useful to prolong the service life and maintain the safe production. The working efficiency and performance of sand rotary dryer are easily affected by the working environment. If the humidity in working field is heavy, the performance of rotary sand fryer will be severely affected and the total output will decrease a lot.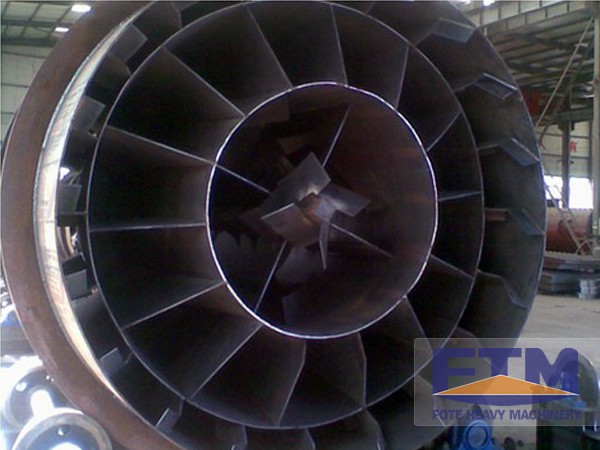 Initial moisture content means the water content in material before being dried by sand dryer machine. If the initial moisture content is high enough, the water separation ability of rotary sand dryer will perform well. In other words, if the final moisture content in material is definite, the more initial moisture content, the greater water separation ability of sand rotary dryer.
After being dried by sand dryer machine, the material should enter into the stage for rapid drying. If the final moisture content is lower, the difficulty for drying is greater and the efficiency is weaker. Except for the weather factor, the thing needing special attention is the air temperature of rotary sand dryer, which is the most sensitive factor. The higher air temperature, the greater ability to absorb water. In a word, the high air temperature of sand rotary dryer is beneficial for drying with high efficiency.
To sum up, during the actual utilization process of sand rotary dryer, the adverse factors in external environment should be avoided as many as possible. Fully playing the performance of sand dryer machine is the basis for improving total output and bring more economic benefits for users. Fote Heavy Machinery: http://www.ft-dryer.com.