Moving Way of Boards in Fote Rotary Drying Machine
Date: 15-03-2016 From: Fote Machinery Author: Fote Machinery
Boards for lifting and dispersing materials, with different angles and spaces, are installed in the drum of rotary dryer. By virtue of this structure, materials to be dried are ensured to move along with the moving orientation of spiral. To make raw materials be fully dried by the hot gas in combustion chamber, they should stay in the drum for a much longer period.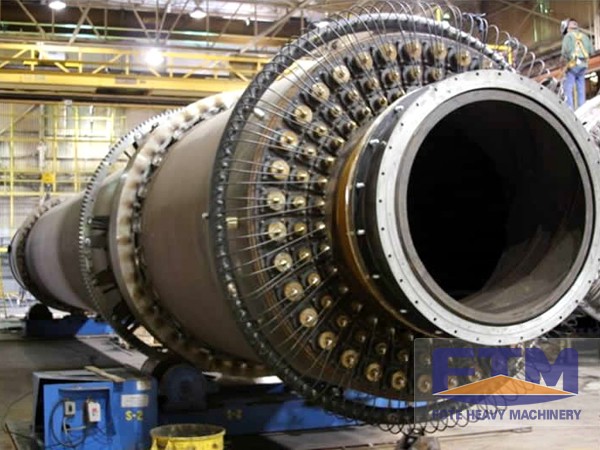 Hot air, entering into the drum from the lower end, contacts with raw materials fed into from the higher end. Sometimes, hot air and raw material move into the rotary drum from the same end of rotary drum. Along with the revolution of rotary drum, raw materials move to the lower end under the force of gravity.
Wet materials indirectly or directly get the heat from hot air during the moving process in drum. Gradually, wet materials are dried and discharged out by belt or spiral conveyor as products from the discharging mouth of rotary drying machine. Texture of refractory material for making rotary drum is an important factor for the service life.
Locations that refractory material on can directly influence the working efficiency of rotary dryer. Failures will be easy to occur if textures of refractory material are poor in quality. To solve these failures, you have to often shut down the rotary drying machine. Confronted with the frequent shut-down, you will bear the consequences like low working efficiency, high production cost and serious economic loss.
Known as the NO.1 brand of rotary dryer, Fote Machinery can offer you the greater discounts on website!