Mechanical Structure of Fote Coal Slime Dryer
Date: 16-03-2016 From: Fote Machinery Author: Fote Machinery
Being equipped with devices like heat source, belt conveyor, feeder, rotary drum, belt unloader, induced draft fun and electric cabinet, coal slime dryer is becoming more and more popular in these years. The following content will discuss about the working principle of sludge dryer. During the whole drying process, raw materials can become dried as long as passing through four areas in sludge drying machine.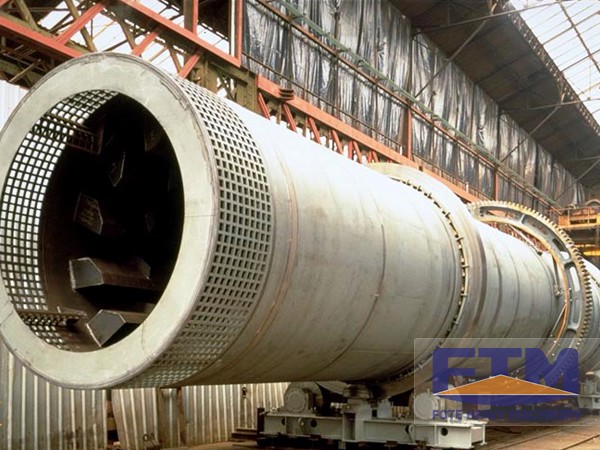 The first area is the feeding area. In this area, wet sludge is rapidly contacted with hot air and be dried. Under the work of lifting boards with large angles, wet sludge will never have the chance to bond together. The second area is the cleaning area. In this area, wet slime is in the distributed condition under the lifting up and down of boards. When falling down, wet slime is easy to adhere on the wall of rotary drum.
So, it is necessary to equip the sludge dryer of Fote Machinery with cleaning device, which can play the roles of cleaning materials on wall, cracking the slime briquettes, widening the heat-transfer area and accelerating the drying speed. In the third area named as inclining area, wet slime can not bond together. After the heat-transfer process, slime materials can enter into the last area named discharging area as long as water content inside can meet the requirement.
In the discharging area, lifting boards do not exist. The whole drying process can be finished when slime product moves to the discharging mouth. Known as the NO.1 brand of sludge dryer, Fote Machinery is responsible for every procedure, every product and every customer. Leave messages on website to get the discounts!