Role of Bag Filter for Work of Fote Slurry Dryer
Date: 21-03-2016 From: Fote Machinery Author: Fote Machinery
Coal slime dryer, also named as slurry dryer, is mainly used to make the product of coal slime. With the remarkable feature of high thermal efficiency, easy storage and convenient transportation, coal slime dryer is relatively popular in these years. As the difficult point of dedusting technologies, features of exhausted gas like high amount, great density, high dew point and wide polluting ranges can restrict the efficiency of dedusting devices.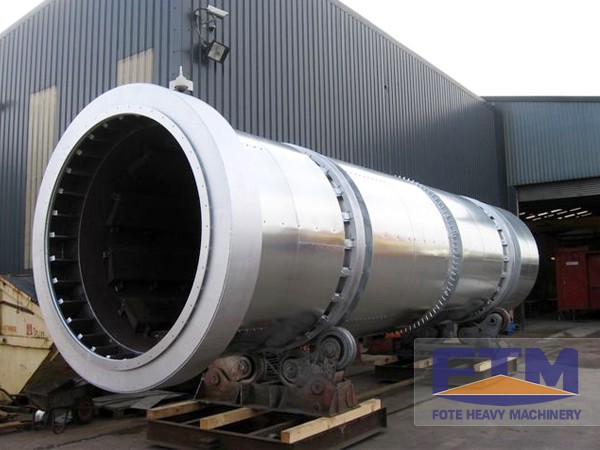 The production of exhausted gas is closely related with the process conditions of coal slime dryer. For some users of coal slime dryer, they often shut up and down the machine. With coal as the heating source, coal slime dryer is easy to produce the exhausted gas rich in the sulfur dioxide. Since the sulfur dioxide can corrode the metal structures, it is quite difficult to select and use the dust remover.
Bag filter, featured in the high working efficiency, stable operation and easy maintenance, is regarded as the top choice to collect dust. The dedusting efficiency of bag filter can be much higher than 99% if dust to be processed are within 0.1 micron. By using the coal slime dryer of Fote Machinery equipped with bag filter, you do not need to worry about the problem of discharging dust beyond the international standard.
Known as the NO.1 brand of coal slime dryer, Fote Machinery has established favorable relationships with many enterprises at home and abroad. With products being exported to areas like India, Pakistan and Australia, Japan and Russia, Fote Machinery can offer the greater discounts for you on website!