Love Fote Machinery, Love its Slag Dryer
Date: 15-10-2015 From: Fote Machinery Author: Fote Machinery
Slag dryer, with another named of pure iron ore dryer, can dry materials like grain slag, blast furnace slag, coal ash, coal cinder, slag, carbide slag, limestone, clay, river sand and silica sand, etc. If you want to start business with the above materials, Fote slag dryer is definitely a loyal helper for you. In order to control the temperature of pure iron ore dryer, you can install thermocouples at the feeding mouth and discharging mouth, which play the roles of showing the temperature changes between raw material and finished product as well as offering the basis for controlling the temperature.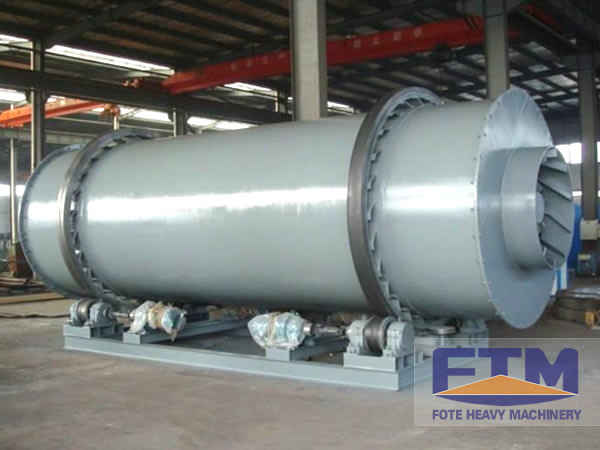 Output of slag dryer is most dependent on the balance between wind, fire and material. Based on this principle, you should clearly know about the ventilating volume of dust removal, specifications of slag dryer and heat supply of hot air furnace. Quality oriented, product will be excellent. With strict quality control as the base for further development, Fote Machinery firmly believe that we would be seriously punished by the market if product quality is poor. With the service tenet of being responsible for every procedure, every product and every customer, Fote always regards the quality as life and customer as God.
If you need our products, please feel free to click our website and leave messages on it: http://www.ft-dryer.com Professional personnel in our company will contact with you as soon as possible. We're looking forward to working with you in the near future. If you have any question about our products, it is OK to leave message on website or directly email us at vip@sinoftm.com.