Installation Work for the Fote Coal Slime Dryer
Date: 26-11-2015 From: Fote Machinery Author: Fote Machinery
Coal slime dryer, also named as sludge dryer, is mainly used to dry materials like slime, raw coal, flotation clean coal, mixing clean coal, slag, clay, bentonite, limestone, sand, quartz stone and metal concentrate, etc. As an extremely important work for the coal slime dryer, maintenance work should be closely related with the operation and overhaul. At the same time, the maintenance work should be done by specialized personnel.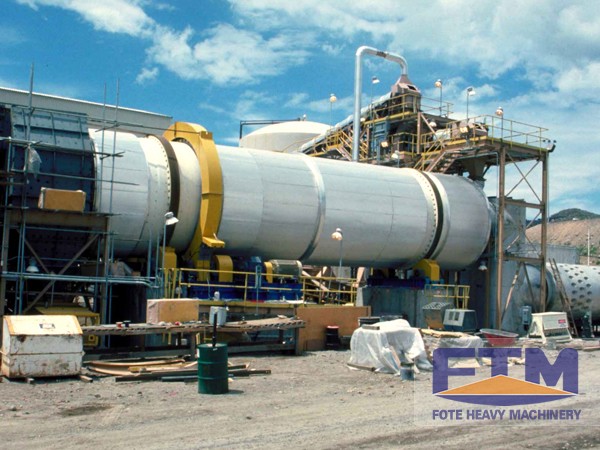 Since the bearing shoulders all the load of coal slime dryer, good lubrication has great relationship with the service life of bearing as well as the working performance of whole sludge dryer. The oil, used for lubricating the bearing, should be very clean and well-sealed. With regard to the oiling places, they are rolling bearing, toothed gear, live bearing and sliding plane.
The newly-installed tyres on sludge dryer are easy to become loosened. For those tyres, you should often check. Meanwhile, you should often check the wearing degree of easy-wearing parts. For those battered parts, you should often change them with new ones. Chassis plane, being used for placing the movable mountings, should be free of any foreign matters like dust. Or else, serious accidents would occur. Fote Machinery sincerely welcomes you to come for site visit and inspection.
If the oil temperature of bearing suddenly rises, you should immediately shut down the sludge drying machine and make repair. During the working process of arm revolving gears, if impacting sounds exist, you should immediately shut down the machine and make checks. The coal slime dryer should be installed on the level concrete base and fixed with the foundation bolts.