Important Devices of Fote Rotary Drying Machine
Date: 15-09-2015 From: Fote Machinery Author: Fote Machinery
Rotary dryer, with materials of chicken manure, slag, compound fertilizer, straw briquette fuel, granular fuel and sawdust briquette as its raw material, is widely used for industries like metallurgy, chemical engineering, construction materials and mining. If you are in the above fields or want to start business with any one of the above materials, Fote rotary dryer is definitely the first choice. The discharging device of rotary dryer is made up of blades, stand and regulating device. The cutting edge of scraper is arranged along with the direction of drum generatrix.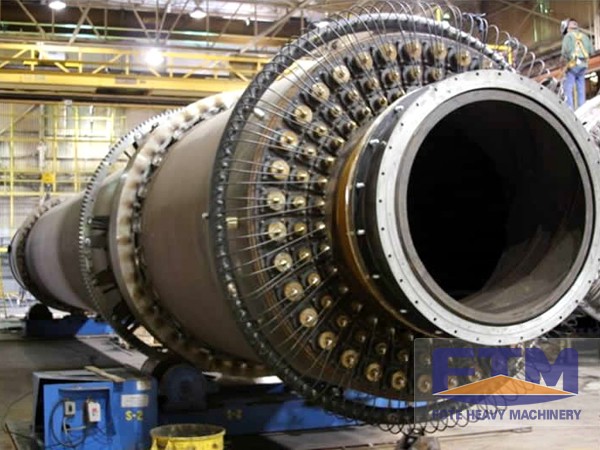 In order to make the distance well-distributed and adjustment convenient, scrapers with its supporting facilities of stand and regulating device, are grouped into several units along with the rotating drum shaft. Of course, these units can be adjusted separately. The dumping device of rotary drying machine, with the form of leveling screw, is arranged below the scrapers along with the axial direction of rotary drum. After being scraped by the scraper, the finished products directly fall into the dumping device and being dumped out. Upon the rotary drum, there is a sealed cowling. It performs the role of collecting wet air during the drying process.
As a professional manufacturer of rotary drying machine, Fote would like to offer the best services and products for you. Take the well-known one-stop service as example. Before sale, we will provide you the purchase plans and process flow design. Then, we will begin to manufacture equipment according to your special demands. Amid sale, we will send technicians to the working site for guiding installation and adjustment. Besides, we will help you to train operators and finish the check and accept. After sale, we will regularly pay return visits for you. Fote rotary drying machine price: http://www.ft-dryer.com/products/Rotary-dryer.html.