How to Reduce the Energy Loss of Industrial Dryer?
Date: 02-12-2015 From: Fote Machinery Author: Fote Machinery
Featured in the great energy conservation, stable performance and high output, the industrial drying machine has two types of heating source. They are coal heating and electric heating. While, either for the coal heating or for electric heating, energy loss will be caused. How theses losses are caused and how to deal with these losses are the discussing points of this paper. The first loss is caused by the drum motion. For the motions of drum, roller and gears, they need to overcome the huge friction force. The impetus can bring the loss of electric energy and coal resources.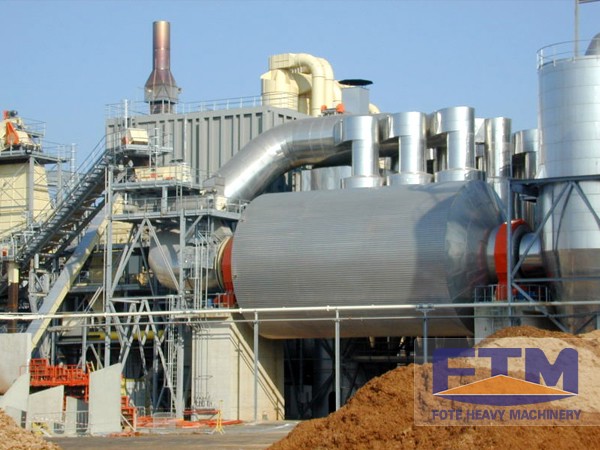 The second loss is the electric wire. This loss is weak and not the major. The major loss is caused by the motion of dynamo. Even for the smallest dynamo, the energy loss is about 35KW. The third loss happens during the changing process from the electric energy to the mechanical energy. As to the ways to reduce the energy loss, you can start from the following aspects. Firstly, you can lower the evaporating load on the industrial dryer machine.
Secondly, you should improve the air temperature at the feeding mouth and lower the exhaust gas temperature at the discharging mouth. Thirdly, as to some exhaust gas, they should be recycled. At last, as to the heat energy, you can recycle it from the exhausted gas at the discharging mouth. Interested in the industrial dryer of Fote Machinery? Please leave messages on our website or directly email us. We will give you a detailed quotation in the shortest period.