How to Make Lignite Dryer More Energy-efficient?
Date: 22-10-2015 From: Fote Machinery Author: Fote Machinery
If you are users of lignite coal dryer, question that how to reduce the energy consumption may be the mostly concerned. The following content will give you answers. Heightening the baffle wall of hot air furnace can make the energy be fully burned. At the same time, you can install the fire bars in the combustion chamber. Coal resource can be still supplied for the combustion chamber even though the stoker distributor jet stops working, so the temperature of lignite dryer can still be kept as normal after shut-down of machine.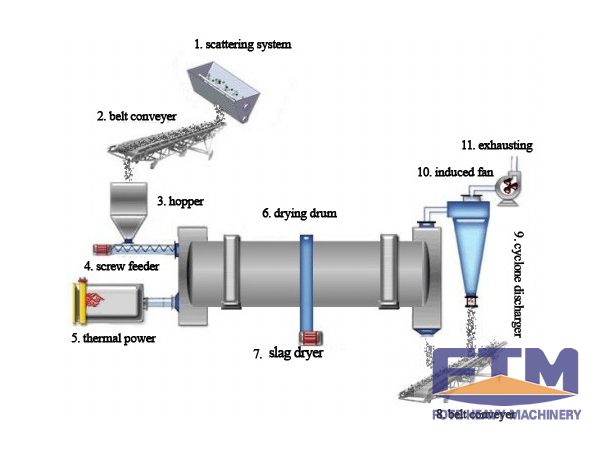 To control the addition amount of fuels, you need to make right evaluation toward the temperature inside of coal ash dryer. If the fuel addition is too much or too little, the temperature rise will be unqualified or fuels inside can not be fully burned. To adjust the ventilation rate inside the brown coal dryer, you need to reasonably control the air brake. If the ventilation rate is too high, you should timely lower the air brake to ensure the whole firing zone work in positive pressure. At the same time, you need to add dried fuels.
When temperature in the lignite coal dryer backs to normal, you should gradually elevate the air brake. The hot air furnace should be fired one hour before. Only so, sufficient hot energy has been inside when the lignite dryer begins to run. Even though the hot air furnace is made by the refractory bricks, you don' t need to make the temperature extremely high. When the flake becomes stable, you can add fuels. If temperature reaches to the required, you can operate the lignite coal dryer.