How to Adjust the Parts of Fote Wood Chip Dryer?
Date: 17-06-2016 From: Fote Machinery Author: Fote Machinery
If wood chip dryer wants to work high-efficiently and normally, every part of it should work coordinately and flexibly. What's more, you should often notice the wearing degree of key parts. It is not to say that you do not need to run the whole machine as long as it is rightly designed.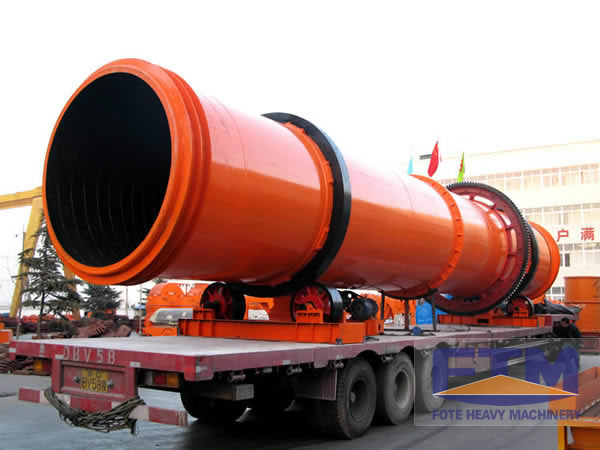 Finer parts like screw may influence the normal work and safety coefficient of wood shavings dryer. If some parts are worn out, you may have to bear some unbelievable consequences. Fote Machinery has its own understandings toward problems of wood chip dryer. The following content will discuss about the ways to rightly adjust the parts of wood chip dryer.
Before using the wood shavings dryer, you should carefully check the all parts, see the working condition of adjusting devices and some safety devices. If you want to make the wood chip dryer work more efficiently, you should ensure the raw materials be rarely mixed with foreign matters. As to some parts, you should often lubricate them and prevent them from being seriously worn out.
When wood chip dryer starts to work, you should slow the feeding work. By doing so, you can effectively avoid the foreign matters like stone from being fed with raw materials. If so, key parts of wood shavings dryer would be damaged. As to the joint of transmission belt at feeder, it should be firmly fixed. During the working process, you should avoid the transmission parts from contacting other parts.
Leave on email to get the discounts!