How Does the Fote Coal Slime Dryer Work?
Date: 02-12-2015 From: Fote Machinery Author: Fote Machinery
Being stimulated by the worldwide economy and financial crisis, oil price rises year by year. On account of the great humidity, coal slime materials are discarded away as wastes. Until the birth of coal slime dryer, people have begun to notice about the coal slime materials. Since the finished products of sludge dryer can take the places of natural resources like oil, coal and natural gas, more and more enterprises or individuals begin to invest the slurry dryer.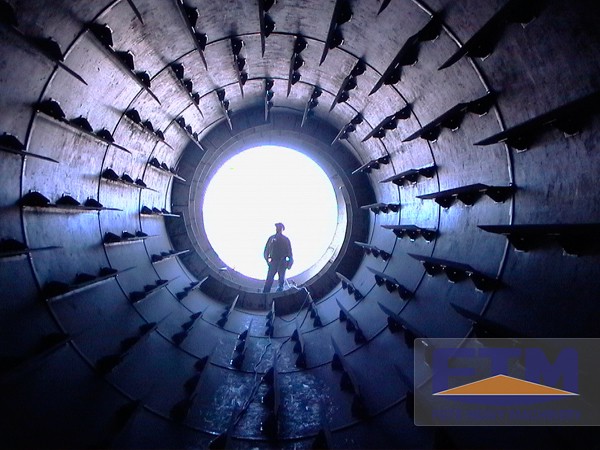 Being equipped with fittings like induced draft fun, belt feeder and rotary drum, the coal slime dryer enjoys the remarkable features of great output and high automatic degree. Then, how does the sludge dryer work? Coal slime materials with high humidity are firstly fed into the feeding area. In the feeding area, raw materials are fully contacted with the hot air and gradually dried. Lifting boards, being equipped in the coal slime dryer, play the roles of rapidly dispersing the raw materials, increasing the contacting area between hot air and raw materials and improving the drying efficiency.
The dried products are finally discharged out through the discharging mouth. With three state-level machinery research institutions and more than 50 national patents, Fote Machinery has established favorable relationship with department of science and technology as well as key universities and colleges. By virtue of the above support, Fote can become the NO.1 brand of China mining machinery. Your satisfaction is the endless pursuit of Fote Machinery.