How Does Fote Wood Chip Dryer Work?
Date: 17-06-2016 From: Fote Machinery Author: Fote Machinery
Friends who are quite familiar with the dryer industry may know that Fote wood chip dryer is quite popular among the world markets. With the production experience for more than 30 years, Fote Machinery owns the top-ranking technologies and specialists. Wood chip dryer includes several parts like heating furnace, feeding mouth, spiral drum, filtering drum, delivering pipe, cooling pipe and discharging mouth.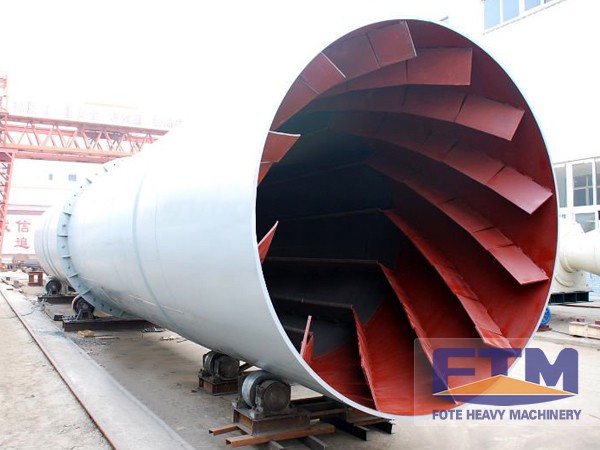 Spiral drum is set on the driving roller. Under the work of dynamo and reducing belt, driving roller drives the spiral drum to run at a slower speed. Between the heating furnace and spiral drum, there is the feeding mouth. Inside the spiral drum, lifting boards are installed. At the contacting place between spiral drum and filtering drum, baffles are installed.
On the baffle, there is a small hole. Filtering drum is linked with spiral drum at one end and delivering pipe at the other end. Inside the filtering drum, there are baffles. Under the bottom of filtering drum, there are tapping holes. Through the air blower, one end of cooling drum is connected with the delivering pipe, while the other is connected with the discharging mouth of wood chip dryer.
By virtue of the above structure, wood materials can be fully dried in spiral drum. Before being delivered into the pipe, wood materials are dispersed again and rapidly dried. Baffles can screen out the foreign materials in wood materials, so finished products are very pure. After being fed into the drum, wood materials are boiled and fluidized. By fully contacting with hot wind, wood materials are dried.
Price is on website!