General Introduction to Fote Sand Rotary Dryer
Date: 19-09-2015 From: Fote Machinery Author: Fote Machinery
As a professional manufacturer of sand dryer, Fote machinery has made the production for more than 30 years. When we begin to open a new project, the former study on market changes and concerns of customers should be done in detail. It is no exception for the research and development of quartz sand drying machine. Being made with energy-saving materials, Fote river sand dryer is excellent in quality and good in drying effect. Therefore, Fote sand rotary dryer is more and more popular in these years. The following content will give a brief introduction to Fote quartz sand drying machine.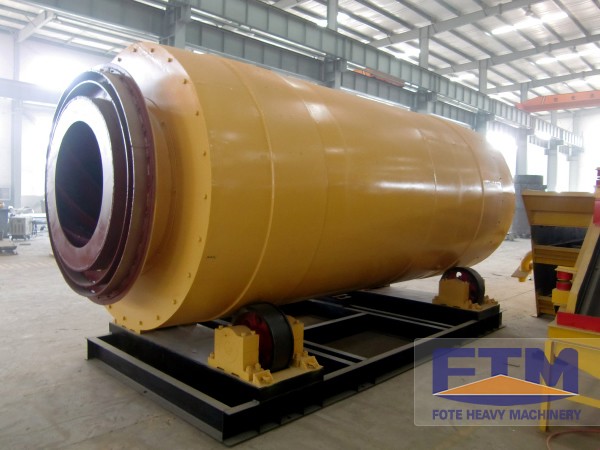 The river sand dryer remarkably advantages in high working capacity, wide application ranges, small flow resistance, wide allowable fluctuation ranges and easy operation, etc. The sand rotary dryer is made up of parts like rotary drum, front roller ring, latter roller ring, toothed gear, supporting roller, pinion, discharging part, lifting board, reducer part, dynamo, hot air duct, inlet chute and so on. Based on the customers' demands, Fote Machinery equips the sand dryer with auxiliary devices like hot air furnace, combustion chamber, elevator, belt conveyor, constant feeder, cyclone separator and draft fun, etc.
Compared with other counterparts in China, Fote enters into the world markets at an earlier age. Being the leader of China mining machinery, Fote has made the production for more than 30 years. 30 years can make a boy become a man. Similar to that, 30 years can make a small-sized enterprise become the NO.1 brand of China mining machinery. If you need our products, please feel free to visit our official website and leave messages on it for more information: http://www.ft-dryer.com. We will reply to you as soon as possible.