Four Working Areas of Fote Coal Slime Dryer
Date: 30-11-2015 From: Fote Machinery Author: Fote Machinery
Coal slime dryer, also named as sludge drying machine, is mainly used to deal materials like slime, raw coal, flotation clean coal, mixing clean coal, slag, clay, bentonite, limestone, sand, quartz stone and metal concentrate, etc. Coal slime materials, featured in the great humidity and viscosity, are firstly delivered into the rotary drum through the belt conveyor, then respectively enter into the four areas in negative pressure.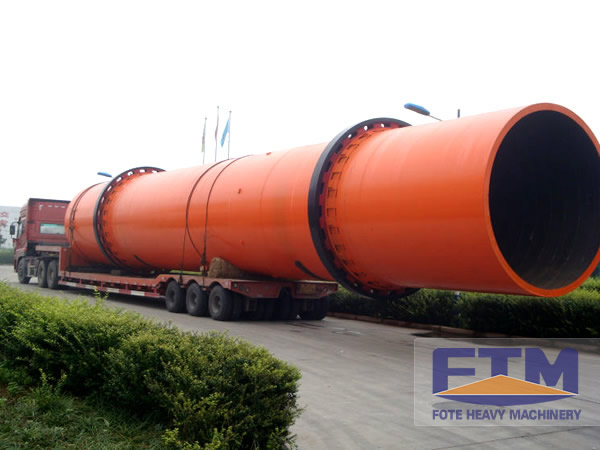 The first area is feeding area. Being contacted with the hot air featured in high temperature and negative pressure, wet coal slime is rapidly evaporated. Under the lifting force of large-angled lifting boards, wet coal slime in briquettes are lifted up and down and become dispersed slime. The second area is cleaning area. Since the fallen materials are easy to adhere on the wall of rotary drum, we equip this area with the cleaning device.
During this cleaning process, this device plays the roles of rapidly cleaning the coal slime materials on the drum wall, crushing the slime briquettes, increasing the area of heat exchange and improving the transferring efficiency of heat and mass. As a professional supplier of sludge drying machine, Fote Machinery sincerely welcomes you to come for site visit and inspection. Looking forward to working with you in the near future.
If you are interested in the coal slime dryer of Fote Machinery, please leave messages our official website or directly email us at vip@sinoftm.com. We will reply to you as soon as possible.