Fote Sand Dryer is a Good Project for Investment
Date: 15-11-2015 From: Fote Machinery Author: Fote Machinery
With remarkable features of high working efficiency, excellent quality and wide application ranges, the sand dryer is mainly used to dry powdered materials like river sand and mineral slag, etc. Wet materials are delivered into the drum of quartz sand drying machine by the belt conveyor and screw elevator. As a professional manufacturer of river sand dryer, Fote is known as the NO.1 brand of China mining machinery. Here, Fote sincerely suggests you to use the screw elevator. By so, the feeding speed can be much quicker.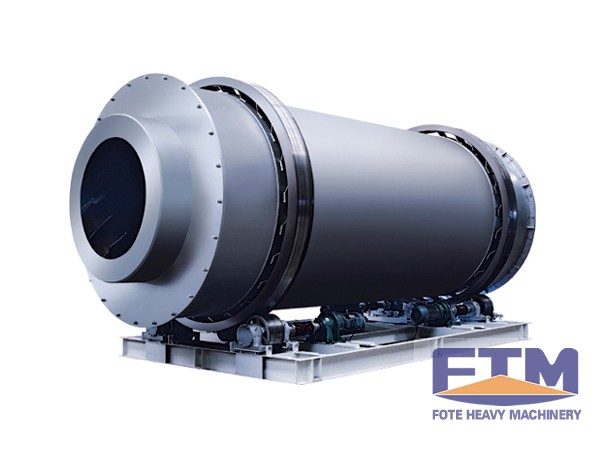 Since the drying work of sand rotary dryer is in order, the drying effect can be well achieved in a short period. Since the whole production line is automatic, need for hiring professional operators will not exist. Being featured in cheap price, the sand rotary dryer is available for all kinds of sand making enterprises. Since there are many manufacturers of sand dryer, you should be careful about the price, quality and structure.
As a professional manufacturer of drying machine, Fote Machinery always regards the quality as life and customer as God. In order to implement the service spirit of being responsible for every procedure, every product and every customer, Fote owns a package of services. The one-stop service can be offered from basic design, equipment manufacturing to site installation and after-sale maintenance. All these help to establish the solid basis for the future performance of crushers.
If you need our products, please leave messages our official website or directly email us. We will reply to you as soon as possible. Sincerely welcome you to come for site visit and inspection.