Fote Rotary Dryer, a Loyal Helper for You
Date: 15-09-2015 From: Fote Machinery Author: Fote Machinery
As a kind of drying machine with large processing capacity, the rotary dryer is mainly composed of parts like rotary drum, roller rings, toothed gear, carrier roller, pinion, discharging part, lifting boards, reducer, dynamo, hot air duct, inlet chute and furnace body, etc. As a professional manufacturer of rotary dryers, Fote always makes behavior with the service spirit of being responsible for every procedure, every customer and every product as guidance. Making customer satisfied is the endless pursuit of Fote Machinery. With the attitude to regard customer as God and quality as life, Fote is dedicated to offering the best products and services for customers.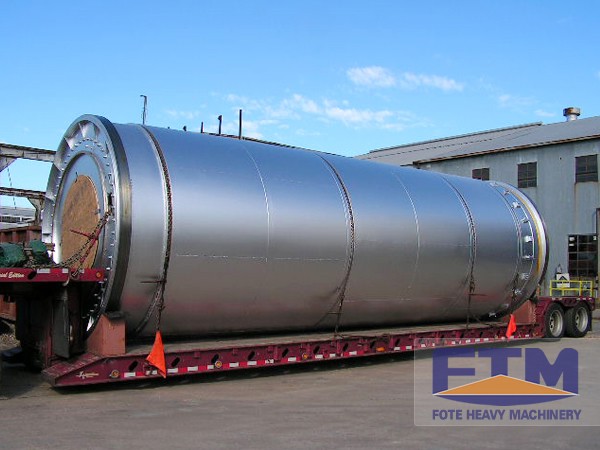 Fote rotary drying machine, with features of energy conservation, environmental protection and small floor space, is made by introducing the mature and advanced drying technologies from foreign countries and adopting the fire-new drying design concept from Europe. All details of Fote kiln dryer represent the excellent quality and remarkable performance. Let's quickly review the development history of Fote Heavy Machinery. As a professional manufacturer of drying machines, with down-to-earth and innovative attitudes, Fote is dedicated to establishing more practical value system, creating more mature and perfect drying system, pioneering the most authoritative status and offering the best products and services for customers.
Being the NO.1 brand of China mining machinery, Fote has made the production of drying machines for more than 30 years. More and more enterprises at home and abroad have established long-term relationship with Fote. If you have any question about our products, please click the website and leave messages on it: http://www.ft-dryer.com. We will take them sincerely. Sincerely welcome you to come for site visit.