Energy-conserving Slurry Dryer of Fote Machinery
Date: 23-12-2015 From: Fote Machinery Author: Fote Machinery
For all countries in the world, they share a similar dream to build a conservation-oriented and harmonious society. Confronted with the serious shortage of resources and unfavorable pollution for environment, governments at all levels are working hard to make every industry become more energy-conserving and environmental-friendly. Coal slime dryer, also named as sludge dryer, is a kind of machine to realize the comprehensive application of coal resources.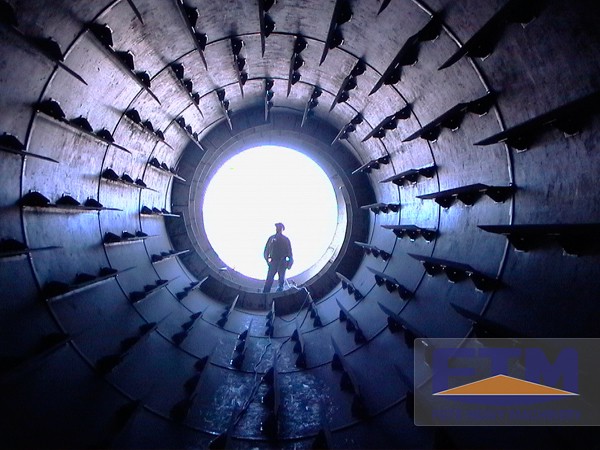 Since the sludge dryer is equipped with several lifting boards, raw materials are fully dispersed and contacted with the hot air. Under the forces of convection, radiation and conduction, raw materials are gradually dried. Drying capacity of slurry dryer has something to do with the height and diameter of dryer itself. For two sludge dryers with same height, larger the diameter, higher the drying capacity. Similarly, higher the height, greater the drying capacity. While, the height of slurry dryer should not be higher than 20m. Or else, waste of space would occur.
During the working process of slurry dryer, you can adjust the feeding amount according to the water content in finished products. Energy-conserving performance of slurry dryer has something to do with the factors like selection of dedusting device, setup of hot air valve and normative operation. With the marketing principle that occupying market by products, creating market by service and leading market by popularity, Fote Machinery has been making a lot of efforts to practice this marketing principle.
Interested in the price of coal slime dryer? Please leave messages on our website or directly email us. Hot E-books for you at free!