Energy-conserving Sand dryer of Fote Machinery
Date: 06-01-2016 From: Fote Machinery Author: Fote Machinery
Sand dryer, also named as quartz sand drying machine, is mainly used to dry materials like river sand, artificial sand, silica sand, yellow sand, mineral sand, mineral powder, grain slag, blast furnace slag, coal ash, coal cinder and so on. With wide application ranges, the river sand dryer can be widely used for industries like slag industry and sand making industry, etc.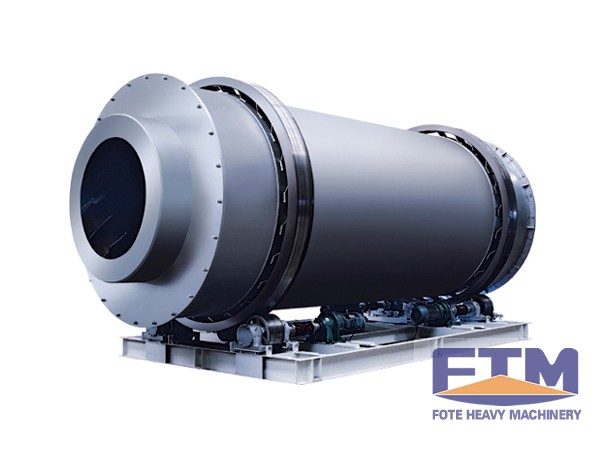 Featured in the little heat dissipation, high efficiency of heat transfer, great energy conservation and environmental protection, the sand rotary dryer can not only meet the changing demands of market, but also conform to the policy of sustainable development. Being equipped with the specific devices for lifting and scattering materials, the rotary sand dryer is much higher in the exchange efficiency of materials and air as well as greater in the working capacity.
Since the sand dryer is featured in the impact structure, flexible process layout and small floor space, you can have enough space for production. Being equipped with the adjustable-speed motor and automatic temperature control system, the sand rotary dryer can effectively meet your demands for the next process. Toothed gears, featured in the higher rigidity, can make the river sand dryer more stable in operation and gentle in vibration.
With products being exported to countries like India, Pakistan, Japan, Australia, Fote Machinery as the NO.1 brand of China mining machinery is well-received around the world markets. Interested in the sand rotary dryer of Fote Machinery? Please leave messages on our website or directly email us. Surprises for you on our website!