Energy-conserving Feature of Fote Sand Dryer
Date: 21-09-2015 From: Fote Machinery Author: Fote Machinery
Sand dryer, also named as quartz sand drying machine or sand rotary dryer, is mainly used to dry materials like river sand, artificial sand, silica sand, yellow sand, mineral sand, mineral powder, grain slag, blast furnace slag, coal ash, coal cinder and so on. Under the influence of draft fun, heat energy enters into the host of sand dryer machine and exchanges heat with sand materials. As a kind of heating device, the hot air furnace connects with the host of quartz sand drying machine. Inside the hot air furnace, there is a layer of refractory brick. The role of refractory brick is to avoid the heat loss and scald for operators.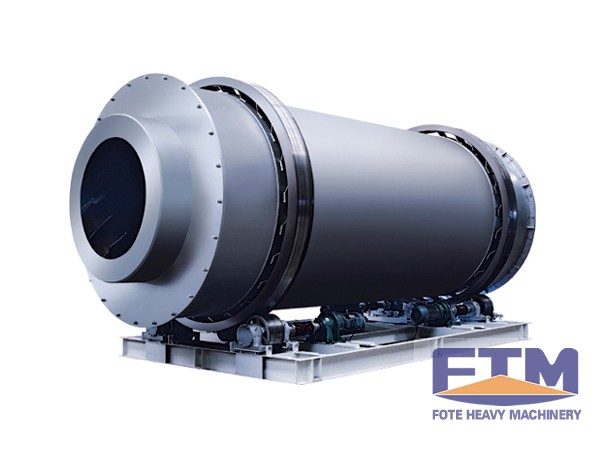 During the working process of river sand dryer, it is not suitable to throw the coal resource into the inner side of furnace bars. While, they should be thrown into the door of furnace. By this way, the coal resource would exert its greatest value. It is estimated that almost 30 jin of coal would be saved for one workday. If the gas duct is wide in hot air furnace, coal resource would be fully burned without any loss of combustible components.
If the fire is too strong, we can deal it by covering the coal slag. By this way, the warming temperature can be lowered and the waste slag can be reused. When the sand material enters into the inner side of host through the quicksand tube, they will exchange heat between hot air under the influence of draft fun. Want more information? Please feel free to visit our official website and leave messages on it. Fote sand dryer price: http://www.ft-dryer.com/products/Sand-dryer.html.