Drying Mode of Fote Desulfurization Gypsum Dryer
Date: 23-12-2015 From: Fote Machinery Author: Fote Machinery
Desulfurization gypsum dryer, also named as desulfurization gypsum drying machine, is used to dry materials under the lifting force of lifting boards and helical blade, etc. By virtue of the sleeve column structure, length of desulfurization gypsum drying machine can be shortened by times. Due to the sharp decrease of radiating surface, thermal loss is reduced. What's more, the multiplying surface for heat exchange greatly improves the thermal efficiency.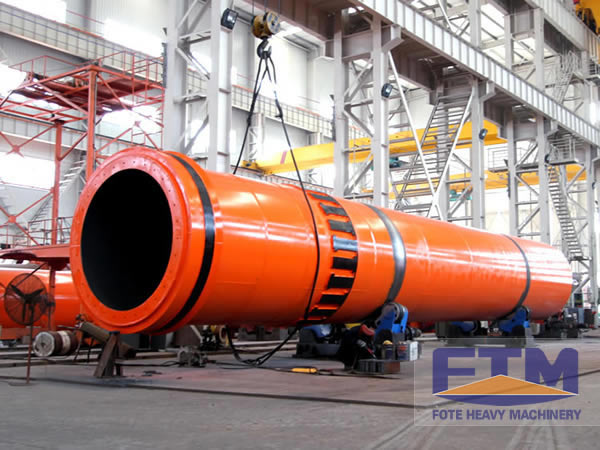 For materials which can not contact the smoke, desulfurization gypsum dryer is respectively equipped with the internal flue and annular flue gas pipe. Since all flues are contacted by the radial flue, the gypsum powder dryer is very high-efficient and energy-conserving. The drying work of desulfurization gypsum dryer is divided into direct drying and indirect drying. The final purpose, either for direct drying or for indirect drying, is to make the raw materials become dried.
For the direct drying, heat transfer and water evaporation are carried out at the same time. Flowing high-temperature air, as the drying medium, is directly contacted with the raw materials, deliver the hot energy to wet materials and bring away the evaporated water. While, for the indirect drying, hot air directly heats the rotary drum. Inside the rotary drum, raw materials are gradually dried. The above two processes are very common for the desulfurization gypsum drying machine.
As a professional supplier of desulfurization gypsum dryer, Fote Machinery can make feasible designs according to the properties of raw materials. As long as you can operate the desulfurization gypsum drying machine in accordance with the operational books and make frequent maintenance for this machine, the service life would not be any problem.