Drying Capacity of Fote Coal Slime Dryer
Date: 23-12-2015 From: Fote Machinery Author: Fote Machinery
Coal slime dryer, also named as sludge dryer, is mainly used to dry materials like slime, raw coal, flotation clean coal, mixing clean coal, slag, clay, bentonite, limestone, sand, quartz stone and metal concentrate, etc. If using the coal slime dryer for a much longer period, you will be confronted two common failures. The first one is material blocking. Since the distance between sliding cones and refractory bricks is about 100mm, material blocking is easy to occur if raw materials are many in amount and great in water content.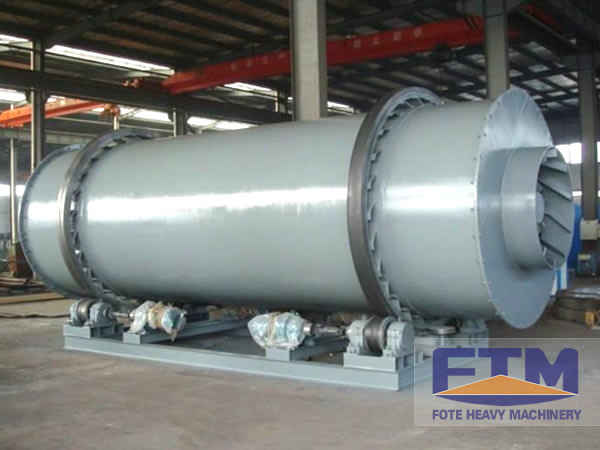 The second one is serious loss of heat. Since the splitting cone and sliding cone are easy to be blocked, efficiency of heat-exchange is not good. Therefore, the loss of heat energy, returned from the combustion chamber, is quite heavy. As a professional supplier of slurry dryer, Fote Machinery is known as the NO.1 brand of China mining machinery. In order to lower the failure rate of coal slime dryer during the working process, Fote Machinery upgrades the original structure and improves the processing performance.
After being authorized by the international ISO9001, products of Fote Machinery are more and more popular among the world markets. Compared with other counterparts in China, Fote Machinery pays much attention to the service. We can clearly see the overall strength of an enterprise from the service quality. Of course, Fote products have been awarded many prizes in China. Interested in the price of coal slime dryer? Please leave messages on our website or directly email us. Surprises for you on the following website!