Do You Know the Six Parts of Rotary Drum Dryer?
Date: 15-10-2015 From: Fote Machinery Author: Fote Machinery
As a kind of industrial-use dryer, rotary drum dryer has been widely used in various industries. By virtue of excellent performance and high productive efficiency, rotary drum dryer is used to dry materials like sand, mineral slag, coal, coal powder and sawdust, etc. Wonderful performance of rotary drum dryer is inseparable from its unique structural design. Structure of rotary drum dryer can be divided into six parts. As for the feeding part, it has the accessory device of spiral feeder for the even material feeding.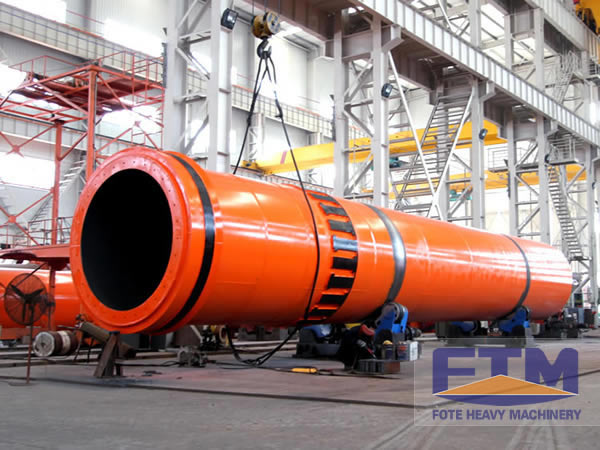 As to the heat supply part, it involves the selection of coal hot air furnace. Higher the temperature of heat source, stronger the power to supply heat. With regard to the drying part, it is the key of production. The whole drum is divided into three parts: first drum for feeding, second drum for feeding back, third drum for discharging. Here comes the supporting part. A series of electrical installations like electric cabinet, industrial monitoring control system and centralized monitoring system, which play the role as supporting part, can make the drying process more automatic and intelligible.
For the delivering part, it needs the help of spiral conveyor. Spiral conveyor can deliver the finished products to the specific location. Last, it is the dedusting part. Rotary drum dryer should be equipped with dedusting system, so a lot of fine particles can be well recycled. Purposes of high production and environmental protection can both be realized just by the dedusting system. So why not? If you want to work with us, please leave messages our official website http://www.ft-dryer.com or directly email us at vip@sinoftm.com. Sincerely welcome you to come for site visit and inspection.