Do You Know the Furnace of Wood Chip Dryer?
Date: 15-06-2016 From: Fote Machinery Author: Fote Machinery
Wood chip dryer, featured in the mature technology, stable performance, low energy consumption and great working efficiency, is the top choice for many customers. By virtue of many advantages, wood shavings dryer is the most hot product among the heavy machinery products. In a word, by using the wood chip dryer, you can realize the minimum cost, highest working efficiency, most safe operation and best finished products.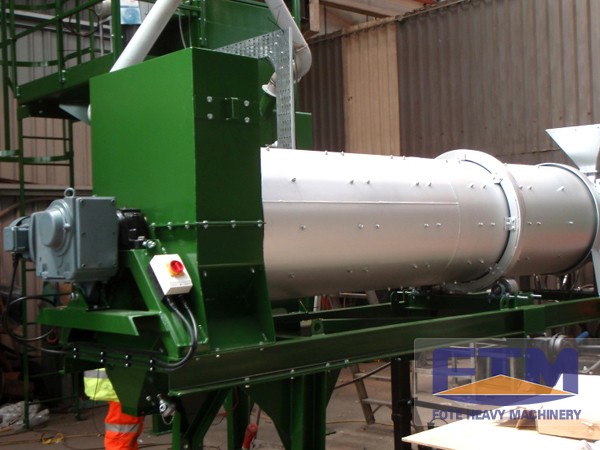 Do you know the furnace of wood chip dryer? It is one of the important parts of wood shavings dryer. If there is something wrong with furnace, work of wood chip dryer will become problematic. Then, the following content discusses about some problems related with furnace which are easy to occur.
The furnace of wood shavings dryer enjoys the precise manufacturing and simple structure. As long as being maintained frequently, there is no problem generally. While, if there is something wrong, you should remember to maintain the door and ensure it work flexibly. Based on this, you should often check the working condition of inspection door.
The inspection door of wood chip dryer is made of the 4mm ordinary steel plate. For larger inspection door, you should weld it with angle iron to prevent it from being deformed. To protect the steel plates from being directly baked by fire and make it be heatedly evenly, you should weld it with anchor and pour it with watery materials.
The improved inspection door is easy to made and cheap. Until now, it is quite popular among operators. Get price by leaving your email on website!