Dew Point of Filtering Bag in Wood Chip Dryer
Date: 17-06-2016 From: Fote Machinery Author: Fote Machinery
If feeding speed is fast and wet materials are many during the working process of wood chip dryer, temperature of exhausted gas will be lowered and humidity of materials will increase. If temperature of exhausted gas is lower than the dew point, filtering bag of wood chip dryer will be pasted. Then, the working resistance of filtering bad increases and negative pressure in heating furnace is insufficient. As a result, the exhausted gas is leaked out and working environment of wood chip dryer becomes worse and worse.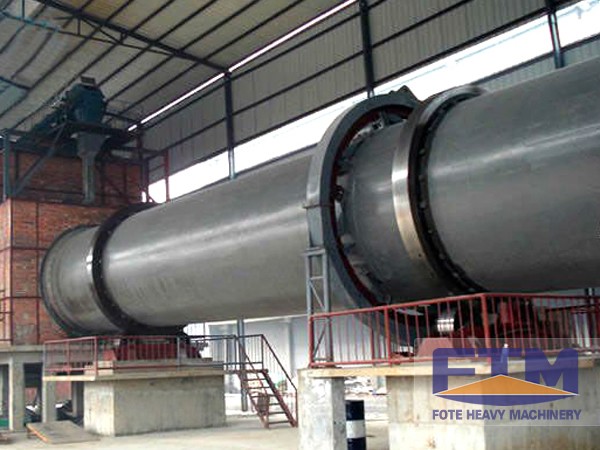 If bag pasting is serious, the filtering bag will be blocked by mud. After the bag pasting, you need to make a lot treatment and improve the temperature of exhausted air to 130℃. After heating the filtering bag for 30 minutes, you can clean the ash and make wood chip dryer work again.
If bags are often pasted, you need to make them be heated again. If not, the filtering bags will become hardened and aged. What's more, filtering bags will be fractured during the ash cleaning process. More seriously, service life of wood chip dryer will be shortened. Quality oriented, product will be excellent. As a supplier of wood chip dryer, Fote Machinery always remembers its role to develop the high-efficient and energy-conserving machines.
Are you interested in the price of wood shavings dryer? The best way to get it is to leave your email ad on following website!