Comparison of Wood Chip Dryer to Traditional Dryer
Date: 15-06-2016 From: Fote Machinery Author: Fote Machinery
Along with the increasing demands toward dryers, traditional dryer is not able to meet the production of enterprises. As a supplier of wood chip dryer, Fote Machinery has made a lot of efforts and now produces the wood chip dryer. The wood chip dryer is the typical representative of high-efficient and energy-conserving machine.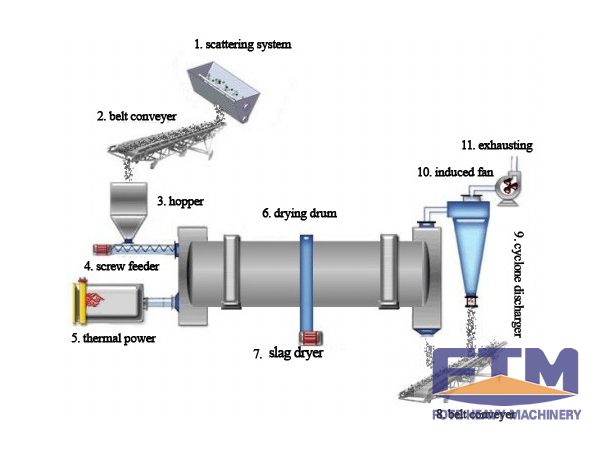 After using the wood shavings dryer, many enterprises are quite satisfied with its performance. On the basis of traditional dryers, wood chip dryer is more and more advanced. The drying period of wood chip dryer is much longer than that of traditional dryers. By virtue of the reasonable accessories for sealing and thermal insulation, wood shavings dryer enjoys 50%-80% higher working capacity than traditional dryer.
For the wood shavings dryer, its evaporating strength in unit can reach to 120-180kg/m3. Featured in the advanced technologies, reasonable operational parameter and easy operation, wood chip dryer is more and more used in plants. The following content will discuss about the detailed advantages of wood chip dryer.
Money used to buy the Fote wood chip dryer is about one sixth of foreign products. Since water content in dried wood is less than 0.5%, wood chip dryer can be the top choice for all kinds of wood production lines. Efficiency of wood chip dryer to realize the thermal insulation is 70% higher, while that of traditional dryer is only about 35%.
Fuels used to heat the drum of wood shavings dryer can be coal, oil or gas. It is able to dry briquettes, particles or powders with size less than 20mm. Price is on website!