Commonly-used Furnaces of Sand Rotary Dryer
Date: 19-09-2015 From: Fote Machinery Author: Fote Machinery
To cooperate with the sand dryer, the commonly-used furnaces include the artificial burning furnace, mechanical hot air furnace and fluidized bed furnace. The following content will discuss about the advantages and disadvantages of these furnaces. Either for the feeding, cleaning or controlling of flow temperature, the burning furnace is operated by artificial force. Every coin has its two sides and it is true for artificial burning furnace. It has disadvantages of high labor intensity, difficult control of temperature, unsatisfied heat supply and so on. While, it advantages in low cost and easy maintenance.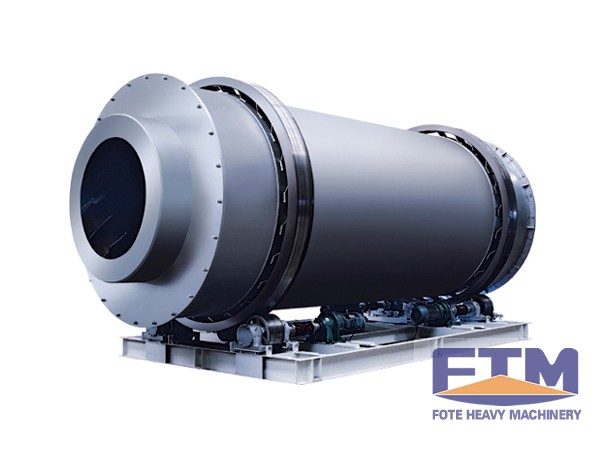 The largest advantage of mechanical hot air furnace is the high thermal efficiency. To some extent, it is helpful to improve the drying efficiency of sand rotary dryer. While, the mechanical hot air furnace has relatively strict demands for the sand quality. Except that, the hot air furnace can not carry the desulfurization work, since the surrounded environment would be badly damaged. This kind of furnace is seldom used today.
With regard to the mechanical fluidized bed furnace, it enjoys the features of stable temperature, full combustion of coal resource, wide application ranges and less maintenance, etc. While, to invest the mechanical fluidized bed furnace, you have to pay much higher. Only taking the hot air as drying medium or carrier, can the quartz sand drying machine work much better with high high working efficiency and thermal efficiency. While, since the performance of furnace is of great importance to the drying effect of river sand dryer, you need to pay much attention when selecting. If you want to know more information, please click the website and leave messages on it. Thanks for your support. Fote sand dryer price: http://www.ft-dryer.com/products/Sand-dryer.html.