Common Failures of Fote Rotary Sand Dryer
Date: 03-12-2015 From: Fote Machinery Author: Fote Machinery
The high-efficient working capacity of sand dryer has acquired the unanimous trust from users at home and abroad. Almost two-thirds of users are now enjoying the steady production of quartz sand drying machine. While, we can receive many technical problems from users every day. Even though the Fote river sand dryer enjoys the remarkable features of good quality and excellent performance, it still have more or less failures if being used for a much longer period.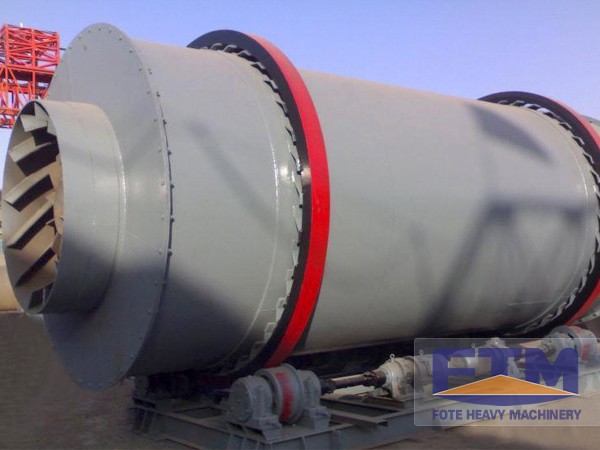 These failures may be caused by the operational consciousness and habits. The following content will discuss about some common failures. If rotary drum swings during the working process of sand dryer, you should blame this failure to the loose clamp of concave joints on the rolling ring. To deal with this failure, you can use the base plate. If chains are suddenly ruptured, you should blame this failure to the excessive burden on the scraper blade.
What's worse, water in closed trough can corrode the chains. Of course, in order to reduce the production cost and increase the benefits, some manufacturers of river sand dryer produce the jerry-built chains. For new-comers of river sand dryer, they should notice the maintenance for chains and properly feed materials on chains. As a professional supplier of sand dryer, Fote Machinery sincerely welcomes you to come for site visit and inspection.
If you are interested in the sand dryer of Fote Machinery, please leave messages our official website or directly email us at vip@sinoftm.com. We will reply to you as soon as possible.