Be Careful of the Common Failures of Sludge Dryer
Date: 25-11-2015 From: Fote Machinery Author: Fote Machinery
Under the work of lifting boards, wet materials in briquettes are lifted up and down and gradually become scattered materials. By fully contacting with the hot air in rotary drum, the scattered materials can be gradually dried and become dry materials. Due to some problems, the drying work of slurry dryer will be more or less influenced. The following content will mainly discuss about these problems.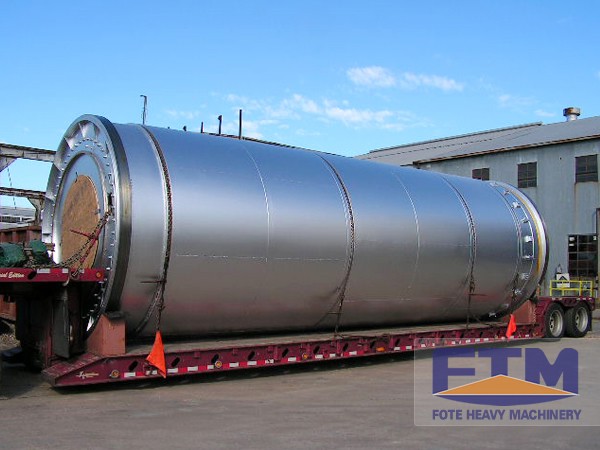 If the finished products of slurry dryer are not even in dryness, you should blame this problem to the wrong adjustment of revolving speed and drying temperature. Most of the raw materials are quite wet and sticky, so they are easy to form briquettes. The role of rotary drum is to disperse the briquettes and make them become independent. If the revolving speed of rotary drum is in wrong adjustment, the briquettes are not easy to be dispersed. As a result, the dryness of finished products would be somewhat uneven.
With regard to the drying temperature, if it is wrongly adjusted, the heating to raw material will be somewhat uneven. During the working process of sludge dryer, if the raw materials are ignited, you should blame it to the excessively high temperature and wind pressure in rotary drum. If the wind pressure in rotary drum is excessively high, the raw materials will be much easier to be ignited. Combined with the high wind pressure, the transfer of temperature will be much quicker. Under the rapid transfer of high temperature, raw materials will be much easier to be ignited.
As a professional manufacturer of slurry dryer, Fote Machinery sincerely welcomes you to come for site visit and inspection.