After-sales Service for Sludge Dryer of Fote Machinery
Date: 18-11-2015 From: Fote Machinery Author: Fote Machinery
Along with the implementation of sustainable development, reasonable exploitation and comprehensive application of mineral resources like coal have become the hot topics for discussion. Now, it is instant to comprehensively use the waste of coal slime. Turn of coal slime waste into things of great value can not only bring favorable economic benefits, but also solve a series of problems like land occupation and environmental pollution. To realize this turn is indispensable from the sludge dryer.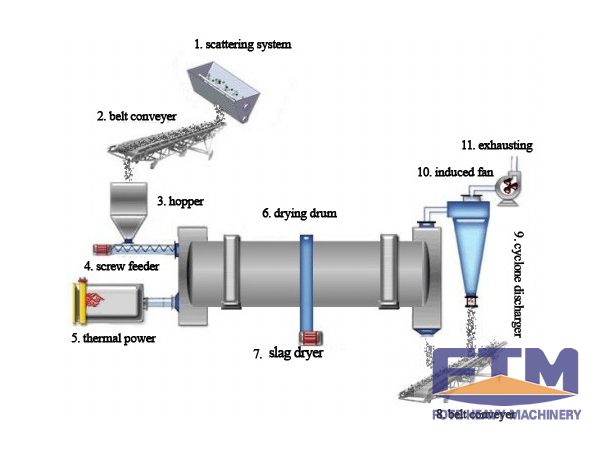 Dried coal slime, as the finished product of slurry dryer with water content less than 13%, are great in thermal efficiency and effective for comprehensive application. As a professional manufacturer of slurry dryer, Fote has done a lot of efforts to improve the service quality. Then, what's the after-sales service of Fote Machinery? The following content will give you answers.
If you want to purchase the corollary devices of coal slime dryer, Fote can offer you the technological support. For the purchased sludge dryer, the guarantee period is one year. During the guarantee period, Fote has the responsibility to repair any failures for free due to the defects of slurry dryer itself. During the periods for manufacturing, installing, debugging and accepting slurry dryer, Fote will arrange specialized technicians and engineers to train operators with the technical knowledge.
After receiving the messages send from users, Fote Machinery will give answers in one day or directly arrange specialized technicians to the working site for treatment. If users are unsatisfied with the treatment, the service will never end. Fote can offer you the long-term technical guidance and counseling. After the check and acceptance, Fote will pay visits during regular periods.