Accessory Devices for Sand Dryer of Fote Machinery
Date: 06-01-2016 From: Fote Machinery Author: Fote Machinery
Sand dryer, also named as the quartz sand drying machine, is featured in the high drying capacity and great drying efficiency. Being made up of the parts like rotary drum, roller ring, toothed gear, carrier roller, pinion, discharging mouth, lifting boards, reducer, dynamo, hot air duct, feeding chute and furnace, the river sand dryer is mainly used to dry materials like river sand, artificial sand, silica sand, yellow sand, mineral sand, mineral powder, grain slag, blast furnace slag, coal ash, coal cinder and so on.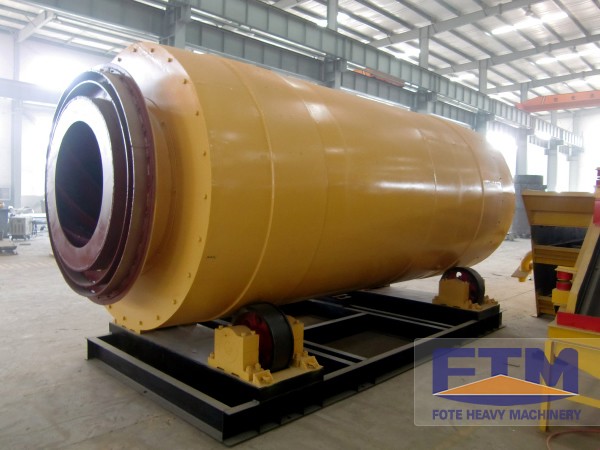 According to your demands, we can equip the river sand dryer with the accessory devices like gas producer, combustion chamber, elevator, belt conveyor, constant feeder, cyclone dust collector and induced draft fun. As a professional supplier of river sand dryer, Fote Machinery can offer you the drying plan, mechanical installation and technical guidance. Featured in the great working capacity, small flow resistance, easy maintenance and wide application ranges, the sand rotary dryer of Fote Machinery can be used for slag industry and sand making industry.
At present, the environmental problem becomes more and more serious. The appearance of sand rotary dryer is of epoch-making significance. Since the thermal efficiency of sand dryer is more than half than that of traditional dryers, the mining work for energy can be well performed. Since the river sand dryer is driven by the roller bearing but not the gear and pinion, the working efficiency can be significantly improved. Want to know the price of sand rotary dryer? Please leave messages on our website or directly email us. Free hot E-books for you!