Working Way of Fote Sand Rotary Dryer
Date: 17-05-2016 From: Fote Machinery Author: Fote Machinery
For sand dryer, hot air furnace is of significant importance. Working way of hot air furnace has two kinds. One is the indirect heating. The other is direct heating with burned smoke. Hot air used for indirect heating is clean. Thermal efficiency of hot air can change from 60% to 70%.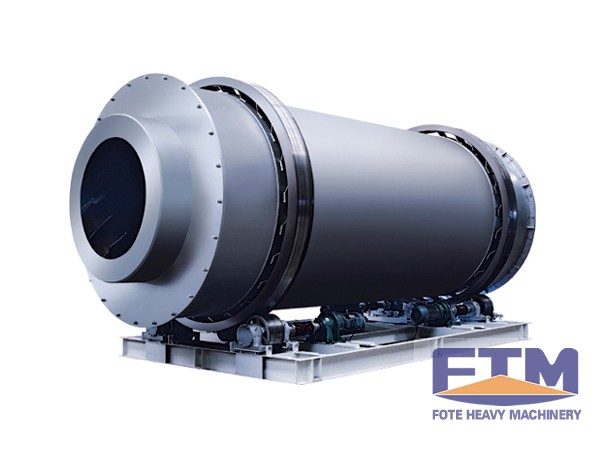 If sand dryer works in the way of direct heating, quality of finished products will be seriously influenced due to the smoke pollution. While, coal used for heat supply can be used effectively. Thermal efficiency is quite high. So, this way should be used in preference if finished products are not easy to be influenced by a little of dust.
In many fields, heating furnace used as thermo-dynamic machinery has been become the alternative for heating source and traditional steam source. Since heating furnace takes the hot wind as medium and supporter, thermal efficiency and working performance can be greatly elevated.
Fuel consumption of heating furnace is almost half smaller than that of steam heater or other heaters. Therefore, if necessary, you should use the heating furnace as heat supplier of rotary sand dryer. At present, the most popular way to make sand products is to use the smart and intelligible sand dryer.
With remarkable features of high working efficiency, strong working capacity and long service life, sand rotary dryer can not only improve the economic value of sand products, but also can meet your requirement for beauty. As a kind of environmental-friendly and high-efficient dryer, sand drying machine is regarded as the most advanced dryer in the global market.