Working Progress of Fote River Sand Dryer
Date: 19-11-2015 From: Fote Machinery Author: Fote Machinery
Sand dryer, also named as quartz sand drying machine, is made up of parts like rotary drum, roller ring, toothed gear, carrier roller, pin roll, lifting boards, discharging part, reducer, hot air duct, dynamo, feeding chute and hot air furnace, etc. Besides, according to your demands, we can equip the quartz sand drying machine with combustion chamber, auxiliary hoist, belt conveyor, constant feeder, cyclone dust collector and induced draft fun, etc.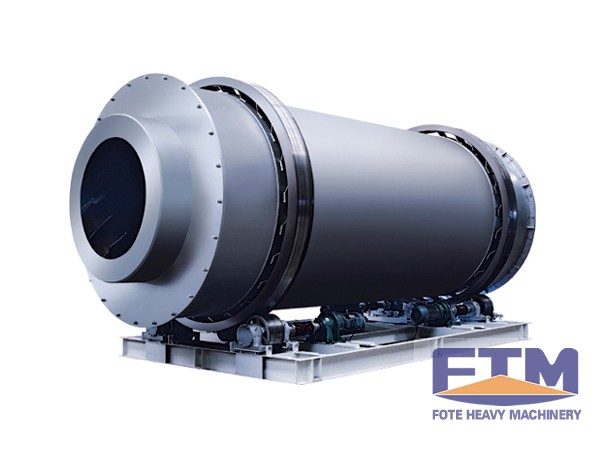 Sand materials are firstly delivered into the hopper by the belt conveyor and bucket elevator, then into the feeding mouth by the feeding pipe. The slant angle of feeding pipe should be larger than the natural angle of raw materials, so raw materials can flow into the rotary drum of quartz sand drying machine successfully.
The rotary drum of sand rotary dryer is a little slant to the horizontal line. Being fed into the rotary drum from the higher end, raw materials are contacted with the heating medium fed from the lower end. Once being contacted with the heating medium, wet materials are gradually dried and become finished products in the end. The dried sand can be discharged out from the discharging end by the belt conveyor and spiral elevator.
If you are interested in the sand rotary dryer of Fote Machinery, please leave messages our official website or directly email us at vip@sinoftm.com. We will reply to you as soon as possible. Sincerely welcome you to come for site visit and inspection. Looking forward to working with you in the near future.