Working Details of Fote Sludge Drying Machine
Date: 04-01-2016 From: Fote Machinery Author: Fote Machinery
Being featured in the high working efficiency, remarkable conservation of energy and wide application ranges, the sludge drying machine is mainly used to dry materials like slime, raw coal, flotation clean coal, mixing clean coal, slag, clay, bentonite, limestone, sand, quartz stone, metal concentrate and so on. The following content will discuss about the working principle of sludge drying machine.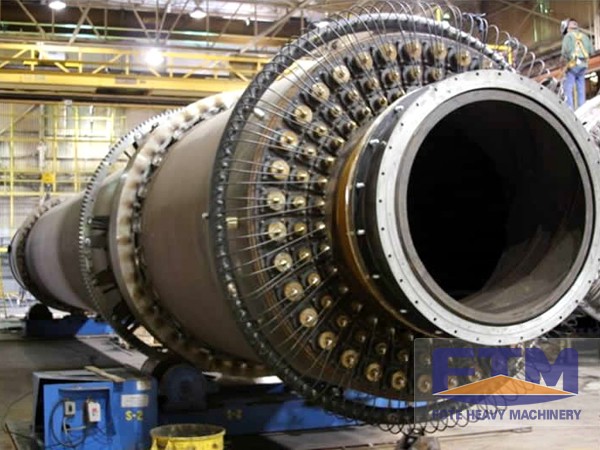 Through the belt conveyor or bucket elevator, wet materials are firstly fed into the hopper, then into the feeding mouth through the feeding pipe. In order to make the raw materials smoothly enter into the rotary drum, the slope of feeding pipe should be larger than the natural slope of raw materials. During the moving process, wet materials in drum directly or indirectly get the heat from the heat-carrying agents and are dried. Then, the dried materials are discharged out at the discharging mouth through the belt conveyor or spiral conveyor.
Along with the rotation of rotary drum, wet materials move to the lower end of drum under the action of gravity. Lifting boards, being installed in the inner wall of rotary drum, play the roles of lifting up or down the materials, widening the contacting areas between raw materials and hot air, improving the drying speed and facilitating materials going forward. As to the heat-carrying agents, they can be classified into hot air and flue gas, etc. Known as the NO.1 to supply the sludge drying machine, Fote Machinery has made the production for more than 30 years.
Click the website to know the price of coal slime dryer!