Why Application of Sand Rotary Dryer is Popular?
Date: 17-05-2016 From: Fote Machinery Author: Fote Machinery
Popular application of sand dryer is the result of firm presistence on service tenet of being responsible for every procedure, every product and every customer. During the process to develop the sand rotary dryer, Fote Machinery firmly holds the chance of reform and opening up, insists on the honest operation to offer economic benefits for customers and never gives up the pursuit for high quality.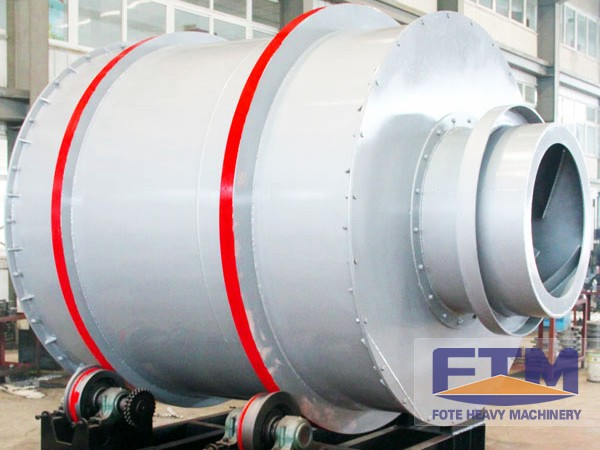 By virtue of the above efforts, Fote Machinery is known as the NO.1 supplier of China Mining Machinery. Through the elevator, stable chamber and scraper-trough conveyor, raw materials are delivered to the rotary sand dryer. Lifting boards, which play the role of lifting up and down raw materials, are equipped for sand dryer.
Under the gravity and axial shear, raw materials move to the discharging end. Through the feeding mouth, hot air directly passes the wall of rotary drum and heats raw materials. As to the exhausted gas, it can be directly discharged out through the discharging mouth of sand rotary dryer. Sand products in qualified size can be discharged out through the discharging mouth.
Since sand dryer is equipped with systems for wind locking and heat insulation, it can be the top choice for drying sand materials. Fote reminds customers to run the sand rotary dryer in a reasonable way. Frequent lubrication and frequent change of easy-wearing parts are key factors to influence the service life of sand drying equipment.
Discounts for you on website!