Ways to Deal the Bag Pasting of Three-drum Dryer
Date: 04-01-2016 From: Fote Machinery Author: Fote Machinery
Three-drum dryer, also named as three-drum drying machine, is mainly used to dry materials like coal, iron powder, yellow sand, molding sand, slag and coal cinder. Featured in the high working efficiency, easy maintenance and long service life, the three-drum dryer can be widely used for industries like mining, ore beneficiation, construction materials, chemical engineering and metallurgy, etc.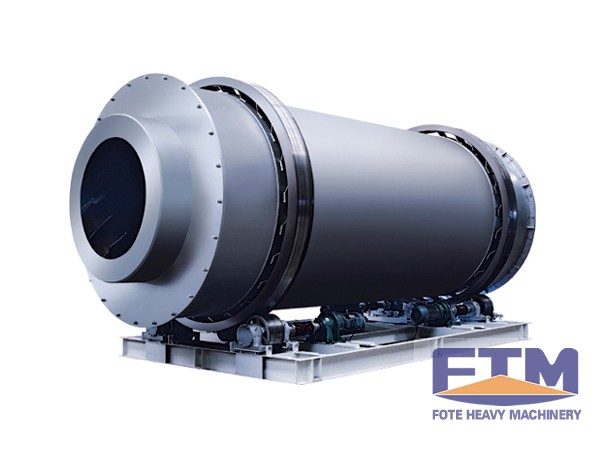 During the working process of three-drum dryer, if the feeding speed of feeder is too fast and wet materials are more and more in the rotary drum, temperature of exhausted gas will be gradually lowered and humidity will be increased. If the temperature of exhausted gas lowers than the dew-point temperature, the three-drum drying machine will be moisturized and even pasted. What's worse, the resistance in the filter bag will increase.
If the negative pressure is not enough in the air heating furnace, the exhausted gas will be leaked out. More seriously, the operating environment of three-drum drying machine will become poorer and poorer. If the drum pasting is serious, the slurry inside the drum will be flowed away. Finally, the filter bag will be blocked by the slurry.
If you work with Fote Machinery, you do not need to worry about the above problem. At first, the quality has passed the international authorization of ISO9001. Even if it has some failures, Fote will immediately give solutions or allocate specialized staff to your working site. By virtue of the systemic after-sales service, Fote has established favorable long-term relationships with many mining enterprises at home and abroad.
Click the website to know the price of three-drum dryer!