Ways to Balance Heat in Fote Lignite Dryer
Date: 18-04-2016 From: Fote Machinery Author: Fote Machinery
Coal dryer, with other names of lignite dryer or coal ash dryer, can dry the wastes like lignite coal, coal ash and coal slime into products of great value. During the working process of coal ash dryer, you should ensure the heat energy is in balanced situation. If heating temperature is not even in rotary drum, materials will not be effectively dried.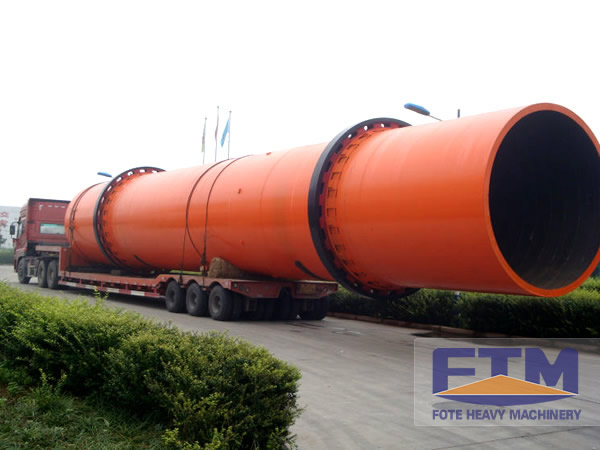 To deal this problem, you can control the ventilating amount in rotary drum through the air valve. If ventilating amount is larger than the rated value, you should timely lower the air valve and ensure the whole firing zone work under the positive pressure. If necessary, you can control the air output and decrease the after wind.
After lowering the air valve, you can add the dry fuels into rotary drum. You can't elevate the air valve until temperature inside backs to normal. To develop the front fire and accelerate the burning speed of fuels, you can increase the air output of coal dryer. If ventilating amount is smaller than the rated value, you should elevate the air valve, make the front part of firing zone work in negative pressure and behind part work in positive pressure.
To improve the quality of products, elevate the heat-transfer efficiency and eliminate the phenomenon of underburnt, you should keep the ventilating amount at places of heat insulation and cooling. With the endless pursuit to develop more and more advanced and smart dryers, Fote Machinery will work much harder to steadily develop the manufacturing technologies and actively introduce advanced technologies from other countries.
Discounts for you on website!