Topics on Dismantling the Coal Ash Dryer
Date: 02-06-2016 From: Fote Machinery Author: Fote Machinery
When installing the lignite dryer, you should listen to the words of professional staff and do the work in order. There are many aspects that need to be noticed. At first, you should see whether parts for fixing lignite dryer still exist like pin or screw. If so, you should dismantle them carefully to make pressure in balance. To ensure the right orientation for dismantlement, you should make the coal dryer at the middle of thrust surface.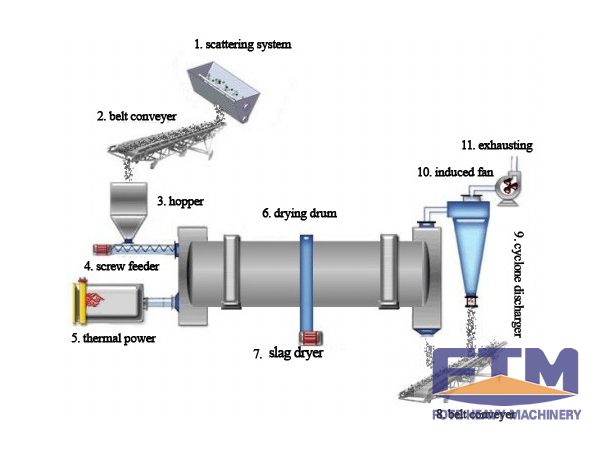 To prevent the bearing and shaft from being damaged, you should use the heating way to dismantle the connectors, use the saw to dismantle the weld assembly. For dismantling the riveted parts, you can take the chisel, saw or torch to cut off the rivet head or take the drill to drill out the rivet. It should be noticed that basic parts should be well protected.
When dismantling the key parts, you should select suitable way and tool according to their size and thickness. It is not allowed to directly hit the key parts with hammer. If there is no demand toward specialized tools, you can use the wood hammer, copper hammer, plastic hammer or briquettes to hit the key parts. All the above aspects are worthy of noticing.
If you notice the above points, the coal ash dryer will work more efficiently after being assembled again. Interested in the coal ash dryer? To get the best price, you can leave your email on our website. Your information will not be heard by the third party, we promise.