Three Factors for the Drying Effect of Sand Dryer
Date: 13-10-2015 From: Fote Machinery Author: Fote Machinery
Sand dryer, as a kind of rotary dryer, is well-received among the world markets by virtue of wide application ranges, easy operation and strong working capacity. Materials like river sand, mineral slag and quartz sand all can be dried by sand dryer. Even though river sand dryer enjoys so much superior features, drying efficiency can not be excellent as always. Here comes the discussion point. What factors are capable to influence the drying efficiency of river sand dryer? Firstly, it is the water content of raw material. Higher the water content of sand material, greater the energy consumption of drying process.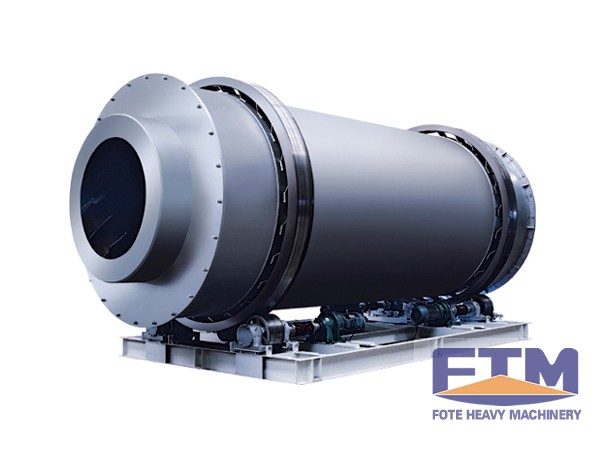 Secondly, it is the quality of coal material. Users even in the same place may use the coal material in different quality. Quality of coal material always decides the amount of hot energy. At present, there are two kinds of quartz sand drying machine in markets. One is in single drum while the other is with three drums. After detailed comparison, sand dryer in three drums has much greater drying efficiency than sand dryer in single drum.
At last, it is the model of sand dryer. Larger the model, lower the coal consumption. Of course, this conclusion is based on the premise of same amount of raw material. In a word, your satisfaction with the total output is the endless pursuit of Fote Machinery. With advanced technologies being introduced from America, Germany, Japan and Australia and products being exported to more than 30 countries, Fote Machinery is always doing its best to offer the best products and services for customers. If you have any question about our products, it is OK to leave message on website of http://www.ft-dryer.com or directly email us at vip@sinoftm.com.