Special Properties of Fote Double-drum Dryer
Date: 13-09-2015 From: Fote Machinery Author: Fote Machinery
With remarkable features of high output, low energy consumption, simple and reasonable system, low working strength, less dust emission and easy maintenance, the double-drum dryer performs relatively well in actual utilization. This paper mainly discusses about several dominating technological points in the innovative systems of double-drum dryer. The double-drum dryer is scientific, reasonable, high-efficient and energy-conserving. Why it comes to this conclusion? Inside the drums, heat exchanges occur between raw material and hot air by the ways of radiation, convection and conduction.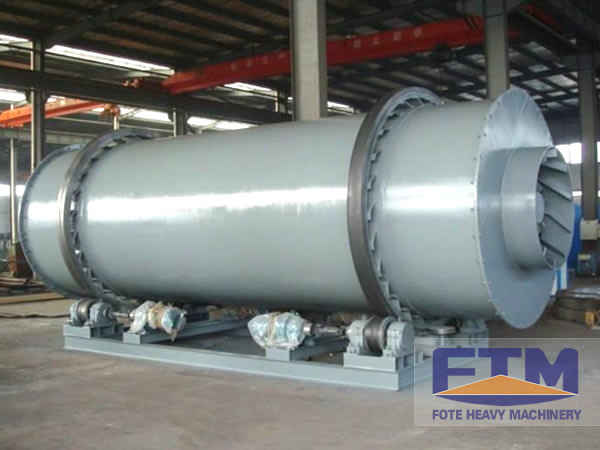 Outside the drums, heat exchanges occur by the combination ways of convection and conduction. The double-drum dryer is high in thermal efficiency and remarkable in energy conservation. The exterior surface area of double-drum dryer is 30% smaller than that of rotary drum. Since the surface temperature of exterior drums is relatively low, the double-drum dryer is poor in heat loss and high in working efficiency. Since the body length of double-drum dryer is about 40% shorter than that of single-drum dryer. Therefore, the floor space is small. Double-drum dryer works by the down-flow way. Materials like clay, coal, mineral slags, iron powder are all raw materials of double-drum dryer.
Being the NO.1 brand of China mining machinery, Fote is dedicated to offering the best products and services for customers. With the service tenet of being responsible for every procedure, every product and every customer, Fote makes its products more and more popular among the world markets. Many enterprises in the world would like to establish long-term cooperation with Fote. Fote double-drum dryer price: http://www.ft-dryer.com/products/double-drum-dryer.html.