Special Devices Installed in Wood Chip Dryer
Date: 23-06-2016 From: Fote Machinery Author: Fote Machinery
Featured in the simple structure, small heat dissipation and high heat-transfer efficiency, wood chip dryer can totally meet the market demands. Being environmental-friendly and energy-conserving, wood chip dryer is on the way of sustainable development. By virtue of the special devices for lifting and distributing materials, efficiency for heat-exchange between material and air is much higher.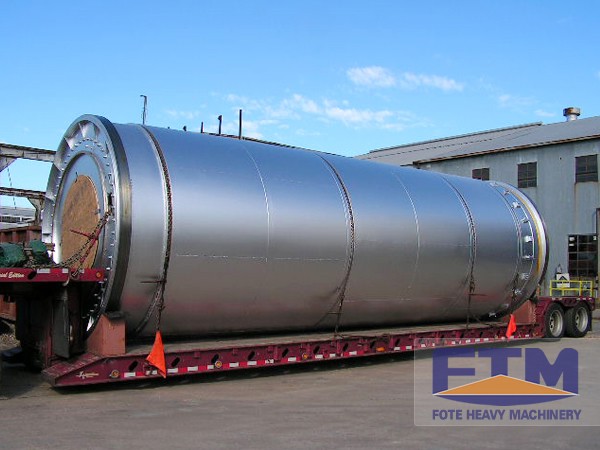 By virtue of the adjustable-speed motor, revolving speed of drum can be easily adjusted. With the help of autocontrol system, wood chip dryer can meet your demands for next procedure. After many-years study, Fote Machinery has made a lot of efforts on upgrading the structure of wood chip dryer.
Wood chip dryer is equipped with the newly-type transmission gears. Gears are inset on the processed drum. Featured in the great rigidity, smooth operation and small vibration, wood chip dryer is the first choice for you to process the agricultural and forestry wastes.
Wood chip dryer uses the adjustable-speed dynamo. By properly improving the revolving speed of wood chip dryer and elevating the lifting height, you will find out that the efficiency is a little higher. Since the feeder of traditional dryer is installed at the head of boiling furnace and discharging work is finished by heat-resistant tremie pipe, the tremie pipe is easy to be burned out even though being made of heat-resistant steel due to the high temperature of boiling furnace.
If you frequently change it, the working efficiency of wood chip dryer will decrease. To solve the above problem, Fote technicians change the feeding way. You do not need to worry about the change of tremie pipe.