Simple Working Principle of River Sand Dryer
Date: 24-02-2016 From: Fote Machinery Author: Fote Machinery
With another name of river sand dryer, sand dryer is more and more popular around the world markets. As to the total power for drying raw materials, it has great relationships with the dust size waiting for treatment. For two river sand dryers with same specifications and working environment, they are still different in the drying performance due to the different degree of dust dispersion.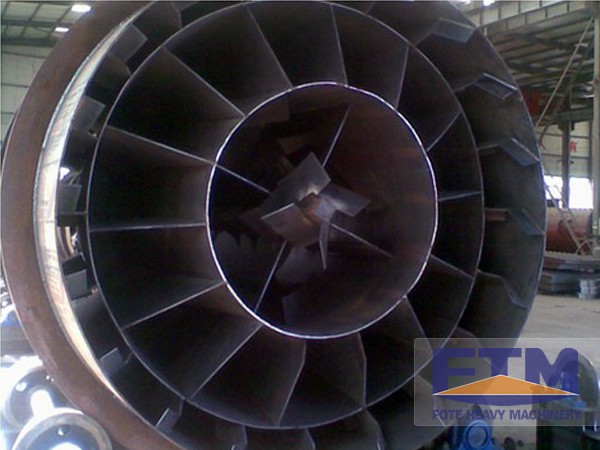 Under the premise of constant size of raw materials, rapid speed for supplying hot air is of significant importance to accelerate the drying speed. To improve the speed of hot air, you should reasonably design the dedusting system and heating system at the ends of sand rotary dryer. Total pressure and air volume of exhaust fun should be suitable. If there is something wrong with the total pressure and air volume, output of sand dryer will be influenced.
If the total pressure and air volume is too large, electrical consumption and heat loss will increase. More seriously, temperature of exhaust gas will be easy to rise. On the contrary, if the total pressure and air volume is too low, burning efficiency of fuels will be influenced. By virtue of the advanced technologies and high automatic degree, sand dryer of Fote Machinery can stand still in the competitive market.
Except for the sand rotary dryer, Fote Machinery can also produce dryers like clay dryer, dry mortar dryer, lignite coal dryer and wood chip dryer, etc. Interested in the price of sand rotary dryer? Greater discounts for you during the Spring Festival.