Breakthroughs Made on Fote Sand Rotary Dryer
Date: 19-02-2016 From: Fote Machinery Author: Fote Machinery
At present, it is very rapid to develop the technologies for drying various kinds of sand like river sand, artificial sand, silica sand, yellow sand and mineral sand, etc. As an amazing machine to dry sand, sand dryer is more and more popular among the world markets. As a professional supplier of sand rotary dryer, Fote Machinery is known as the NO.1 brand of China Mining Machinery.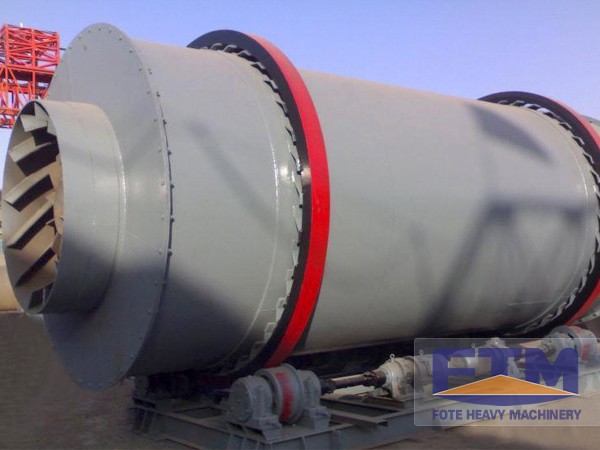 To enhance the product quality and meet the increasing demands for production, Fote Machinery has done a lot of efforts to improve the drying technologies, absorb the foreign advanced technologies and make several independent innovations. For those traditional heating sources, they need to be equipped with several circulating fun. While, these traditional heating sources have the disadvantages of great energy loss, overmuch accessory equipment and complex technical process.
Larger the area of heat exchange, higher the efficiency for heat changes. Featured in the even drying, convenient operation and great energy conservation, sand dryer is indispensable from the building industry. Lifting boards, being installed in the inner wall of rotary drum, play the roles of lifting up and down raw materials, widening the contacting area between raw materials and hot air, accelerating the drying speed and pushing raw materials go forward.
In general, feeding mouth of quartz sand drying machine should be equipped with the refractory bricks. It is necessary to use the refractory bricks, since the ordinary bricks can not bear the high temperature. As a professional supplier of sand rotary dryer, Fote Machinery can offer you the discounts as large as possible during the Spring Festival.