Advanced Working Principle of Fote Sand Dryer
Date: 24-02-2016 From: Fote Machinery Author: Fote Machinery
As a professional supplier of sand drying machine, Fote Machinery is known as the NO.1 brand of China Mining Machinery. With the service tenet of being responsible for every procedure, every product and every customer, Fote Machinery sincerely welcomes you to come for site visit and inspection. Sand dryer, also named as quartz sand drying machine, is featured in the high working efficiency, strong working capacity and long service life. The following content will discuss about the working principle of sand dryer.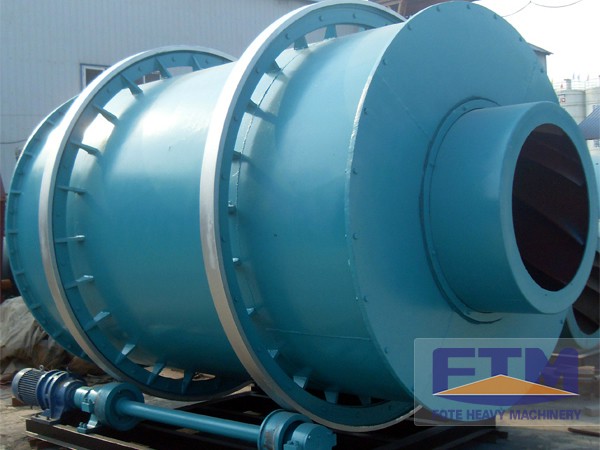 Through the belt conveyor, stable chamber and scraper-trough conveyor, raw materials in sand dryer gradually move into the rotary drum. Lifting boards, being installed in river sand dryer, can lift up and down raw materials as well as widen the contacting area between raw materials and hot air. Under the force of gravity and axial shear force, raw materials move toward the discharge end. Through the feeding mouth, hot air enters into the rotary drum and contacts with the hot air for heat exchange.
Through the dedusting device at the discharging mouth, exhaust gas can be discharged out. For the finished products, they can be discharged out through the discharging mouth. By virtue of the improvements for intensifying the effects of wind lock and heat preservation, river sand dryer is equipped with the specialized pulse-bag filter. Known as the NO.1 brand of China Mining Machinery, Fote Machinery looks forward to working with you in the near future.
Interested in the price of river sand dryer? Leave messages on website to get the greater discounts. Surprises for you all the time.