Simple Maintenance for Fote Three-drum Dryer
Date: 04-01-2016 From: Fote Machinery Author: Fote Machinery
As a professional supplier of three-drum dryer, Fote Machinery has made the production for more than 30 years and has accumulated rich experiences for production, research, development and marketing, etc. For the three-drum drying machine, it is mainly used to dry particles within certain humidity and sizes like yellow sand in the mortar industry, casting sand in the foundry industry, mineral slags in the building material industry and clay in the chemical engineering industry, etc.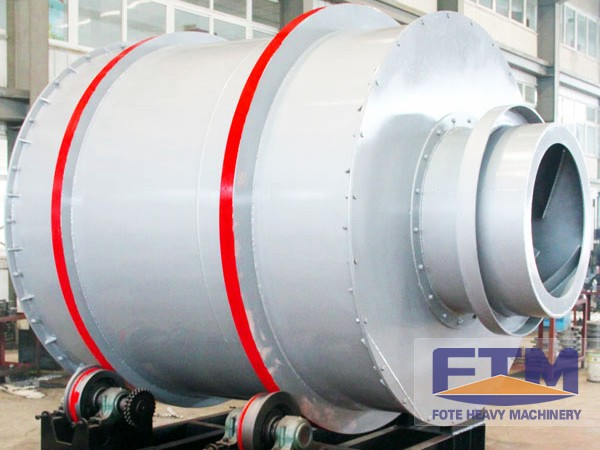 In order to reduce the failure rate, improve the working efficiency and get more and more benefits, you should make maintenance for the three-drum dryer at intervals. Similar with other dryers, the three-drum drying machine needs to be maintained day-to-day. At first, you need to make the preparation work before the working process of three-drum drying machine. As to the preparation work, you should check the transmission parts, contacting place between rotary drum and heating furnace, discharging mouth of rotary drum and peeler, etc.
Then, it comes to the periods of starting up and shutting down. Before the starting up, you should fire the furnace first, launch the dynamo and start the conveyor. When the discharging work begins in the air blower, you can launch the draft fun. As to the work of shutting down, you should control the temperature in the drum less than 80℃. Based on the service tenet of being responsible for every customer, every product and every procedure, Fote Machinery has established favorable relationships with many enterprises and is more and more popular among customers at home and abroad.
Click the website to know the price of three-drum dryer!